As the year 2010 approaches its last few days, it is time to look back on the previous 12 months. In the whole 2010, Millions of gallons of oil spewed into the Gulf of Mexico, several massive earthquakes wreaked havoc worldwide, Vancouver hosted a successful Winter Olympics, a nearly unpronounceable Icelandic volcano wreaked havoc on European travel, South Africa hosted the World Cup, and while Russia endured disastrous fires, Pakistan struggled with its own terrible flooding, Wikileaks released hundreds of classified diplomatic cables, 33 men were rescued from a mine after being trapped for 10 weeks, protesters took to the streets all over the world, and so much more. Each photo tells its own tale, weaving together into the larger story of 2010.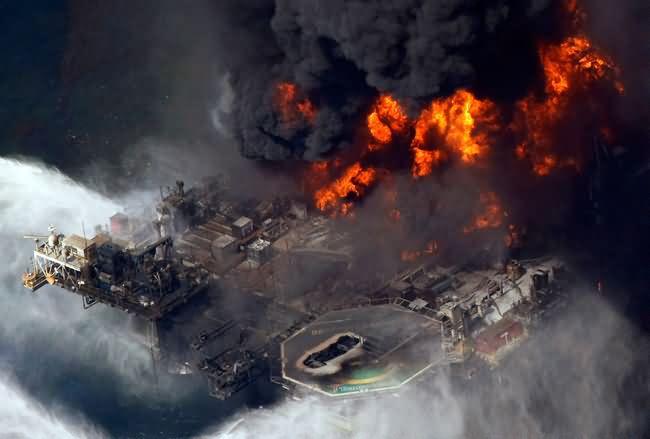 In this aerial photo taken in the Gulf of Mexico more than 50 miles southeast of Venice on Louisiana's tip, the Deepwater Horizon oil rig is seen burning Wednesday, April 21, 2010. Eleven men working on the platform were killed, and 17 others injured.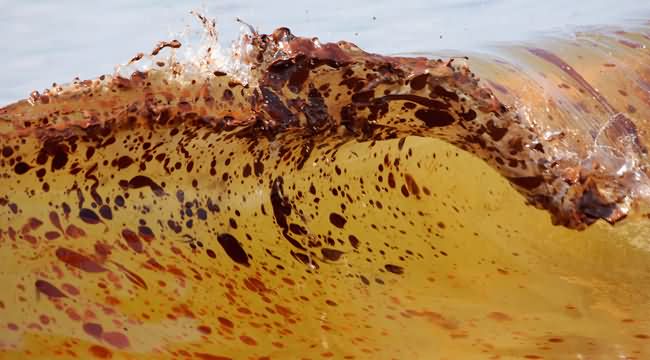 Crude oil from the Deepwater Horizon oil spill washes ashore in Orange Beach, Alabama, Saturday, June 12, 2010.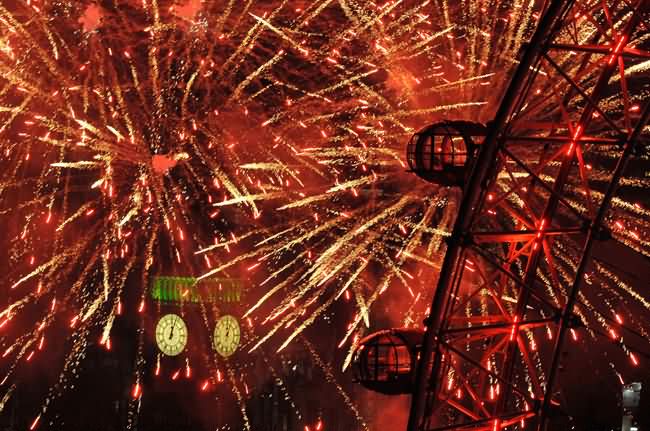 Fireworks explode beside the London Eye and The Houses of Parliament on the River Thames during New Year celebrations in London January 1, 2010.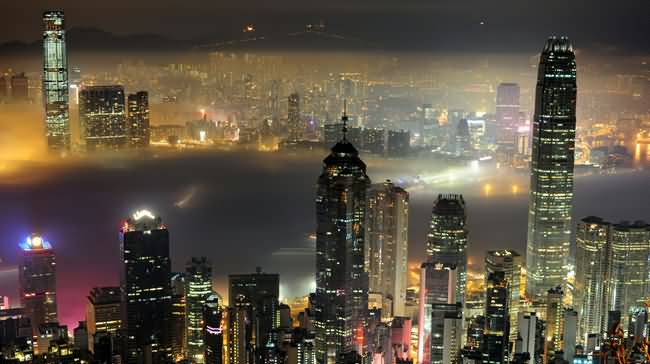 A layer of fog floats into Victoria harbor in Hong Kong late on March 15, 2010.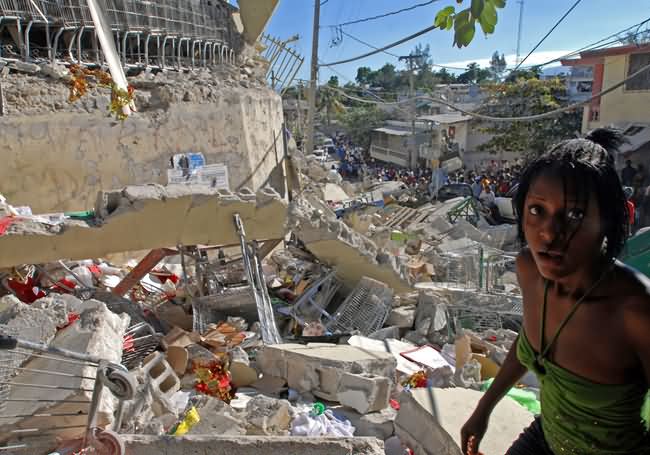 A day after a catastrophic magnitude 7.0 earthquake struck Haiti, killing thousands, a young woman climbs over shopping carts and the rubble of a collapsed store on January 13, 2010 in Port-au-Prince, Haiti.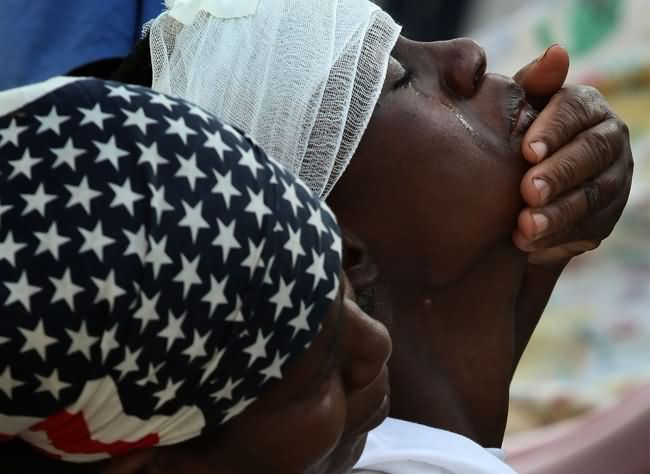 A young Haitian man cries out in pain as his mother comforts him while being treated for a trauma wound on his arm at the Center Hospitalier de la Renaissance January 20, 2010 in Port-au-Prince, Haiti. Patients are being treated on the grounds of the hospital by Cuban and German doctors due to fears of the building's structural integrity.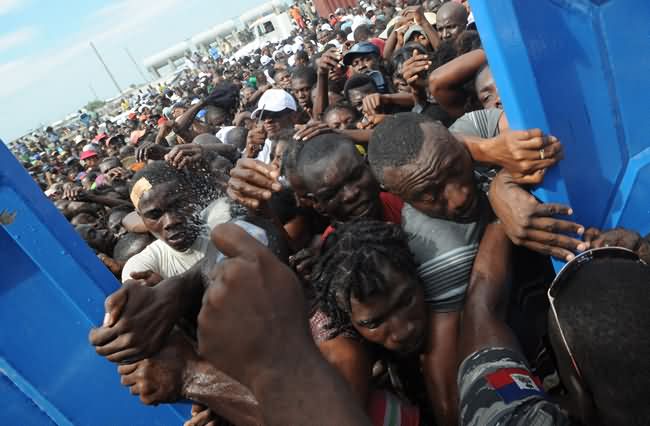 Residents of Cite Soleil, a shantytown try desperately to enter the police station where an aid distribution point has been set up in Port-au-Prince on January 26, 2010. Quake-hit Haiti will need at least a decade of painstaking reconstruction, aid chiefs and donor nations warned, as homeless, scarred survivors struggled to rebuild their lives.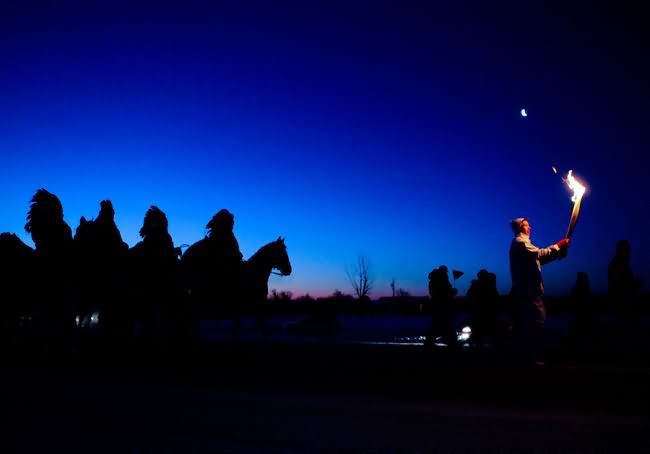 Torchbearer Alexander Miller carries the flame followed by 28 horse riders in Sioux Valley Dakota, Manitoba on January 9th, 2010.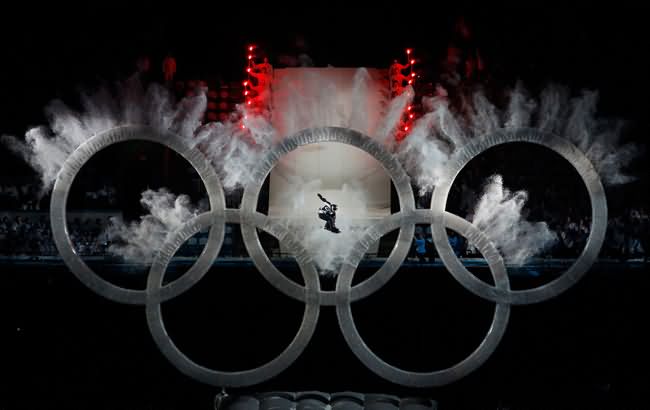 A snowboarder flies through the Olympic rings at the start of the opening ceremony of the Vancouver 2010 Winter Olympics, February 12, 2010.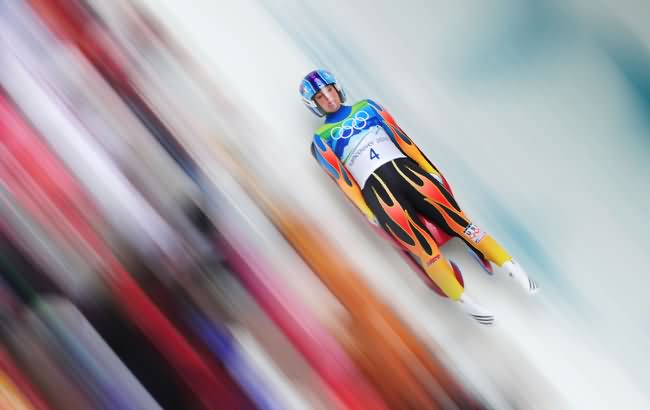 Megan Sweeney of The United States descends the track during the Luge Women's Singles on day 5 of the 2010 Winter Olympics at Whistler Sliding Centre on February 16, 2010 in Whistler, Canada.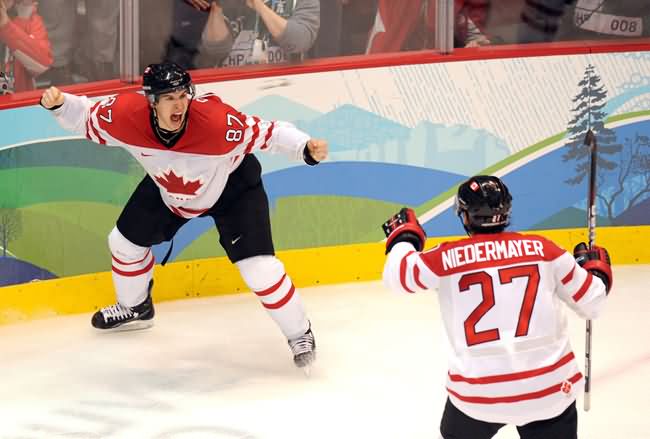 Canadian forward Sidney Crosby (left) and teammate Scott Niedermayer celebrate as their team wins gold against the USA in the Men's Gold Medal Hockey match at the Canada Hockey Place during the Winter Olympic Games in Vancouver, Canada on February 28, 2010.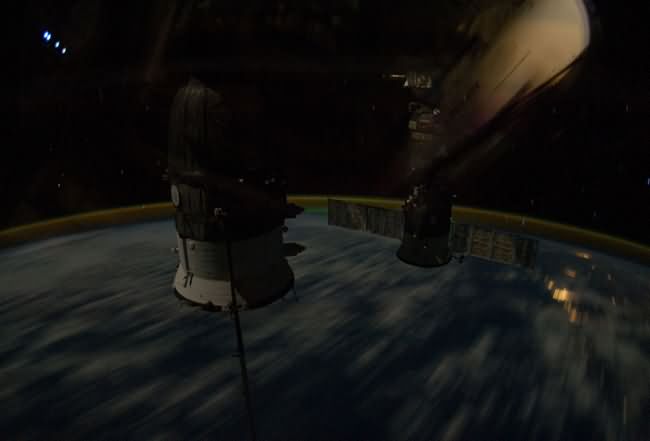 The Aurora Australis, air glow, and cloud-obscured city lights – blurred by the relative motion of the ISS during the long-exposure photograph. Two Russian spacecraft, docked to the ISS, are seen in the foreground of this April 4th, 2010 image.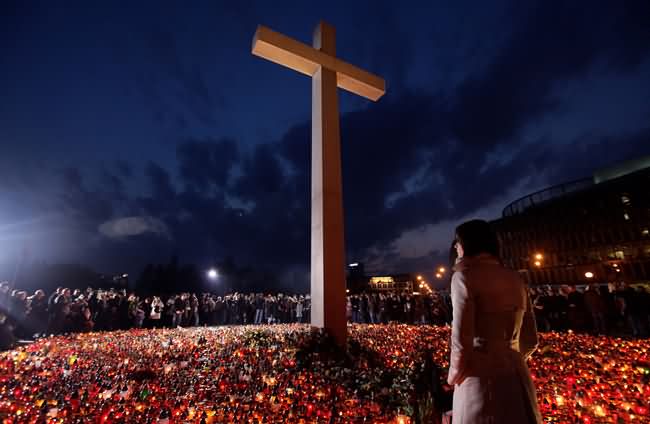 Mourners arrive to light candles under a giant cross at Pilsudski Square in Warsaw, Poland, in memory of late Polish President Lech Kaczynski on April 11, 2010. Kaczynski, his wife Maria and leading members of the Polish military and government were killed when the presidential plane they were traveling in crashed while attempting to land at Smolensk, Russia on April 10th. The delegation was on its way to attend memorial services for the thousands of Polish military officers murdered by the Soviets during World War II at Katyn.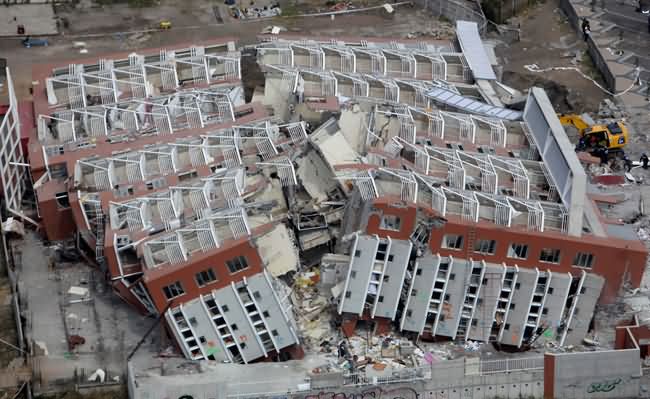 The collapsed Borde Rio apartment building is seen in Concepcion, Chile, Thursday, March 4, 2010. On February 27th, a devastating magnitude 8.8 earthquake struck Chile, one of the strongest earthquakes ever recorded.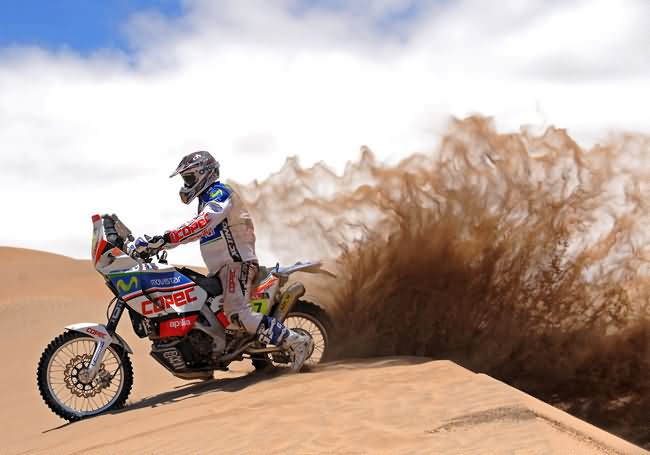 Spain's Gerard Farres Guell kicks up sand with his Aprilia during the 4th stage of the Dakar 2010 between Fiambala, Argentina, and Copiapo, Chile on January 5, 2010.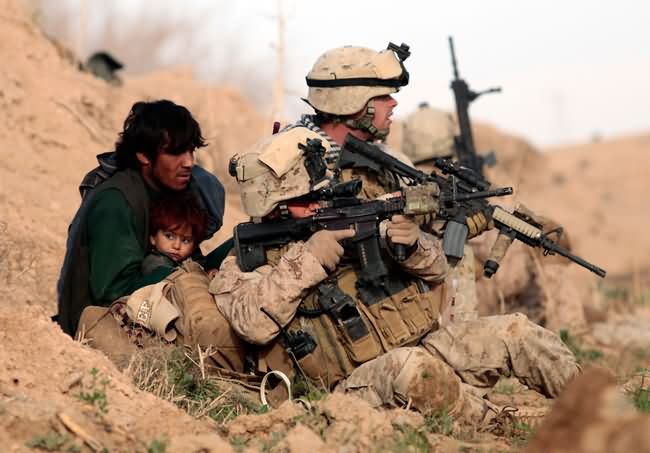 U.S. Marines from Bravo Company, 1st Battalion, 6th Marines, protect an Afghan man and his child after Taliban fighters opened fire in the town of Marjah, in Nad Ali district, Helmand province, February 13, 2010.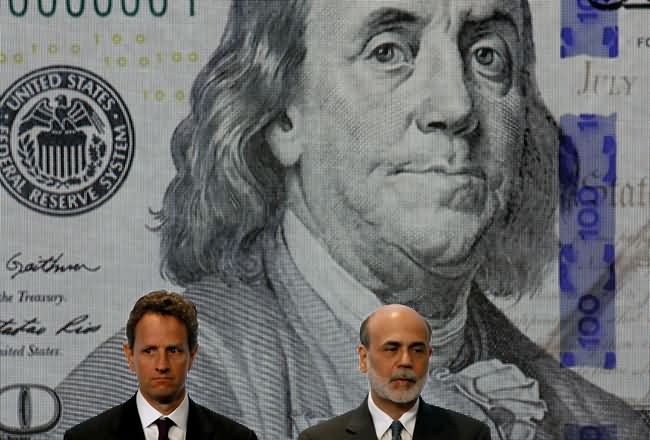 Treasury Secertary Timothy Geithner (left) and Federal Reserve Chairman Ben Bernanke pose for photos during the unveiling of the new $100 note at the Treasury Department April 21, 2010 in Washington, D.C.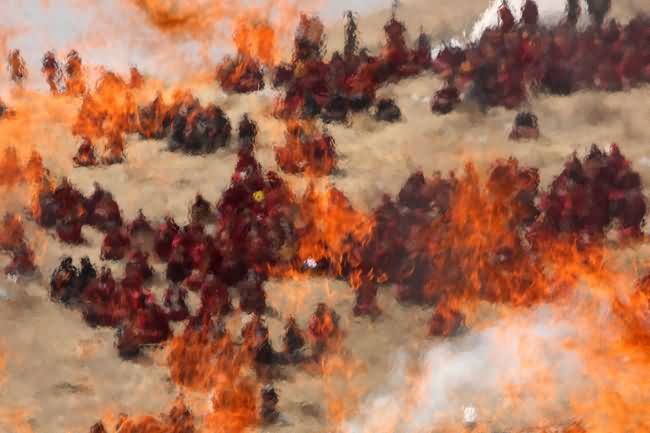 After a 6.9 magnitude earthquake struck Yushu, Qinghai, China on April 14, 2010, killing over 2,500 residents, praying Tibetan monks are seen through flames, distorted by the heat shimmer above the mass cremation of victims of the earthquake on April 17, 2010.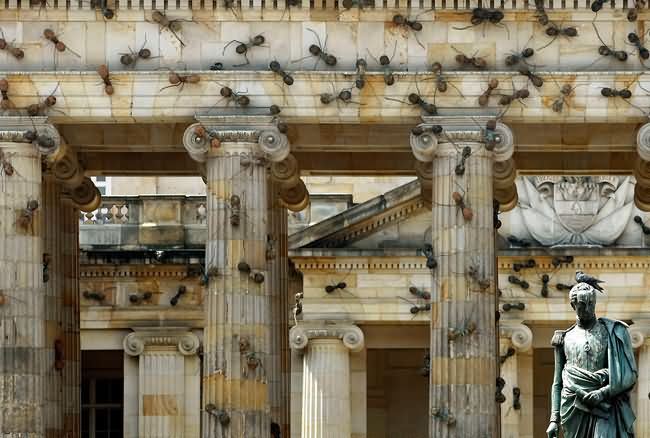 In this Feb. 16, 2010 photo, the work "Ants", by Colombia's artist Rafael Gomez Barros, covers the National Congress' facade in Bogota, Colombia. According to the artist the ants symbolize the people displaced by the continuing armed conflict in Colombia.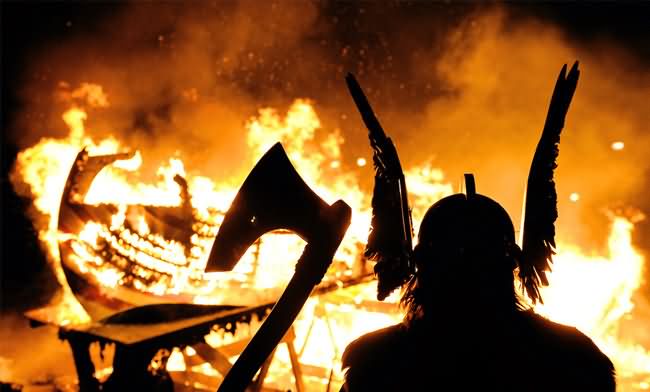 The Guizer Jarl or Chief of the Jarl viking squad stands before the burning viking longship during Up Helly Aa in Lerwick, Scotland on January 26, 2010.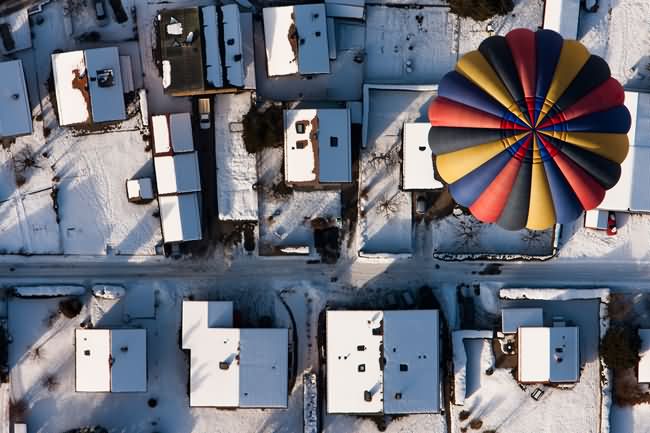 A balloon flies during the International Hot Air Balloon Week in Chateau-d'Oex January 23, 2010. Over 80 balloons from 15 countries participated in the ballooning event in the Swiss mountain resort.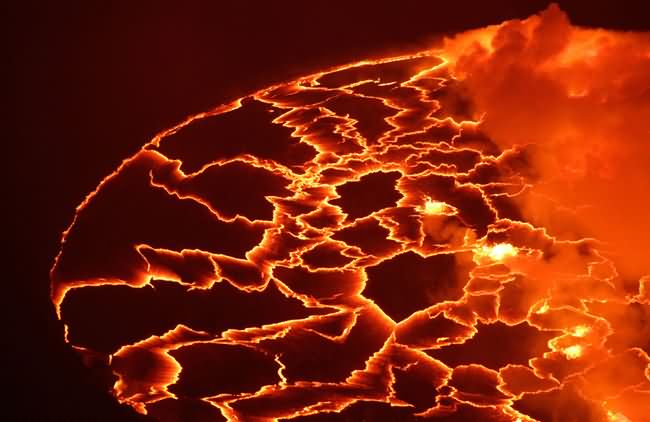 Magma churns and gushes in the lava lake of Mount Nyiragongo, one of Africa's most active volcanoes, in Goma, Congo on March 31, 2010.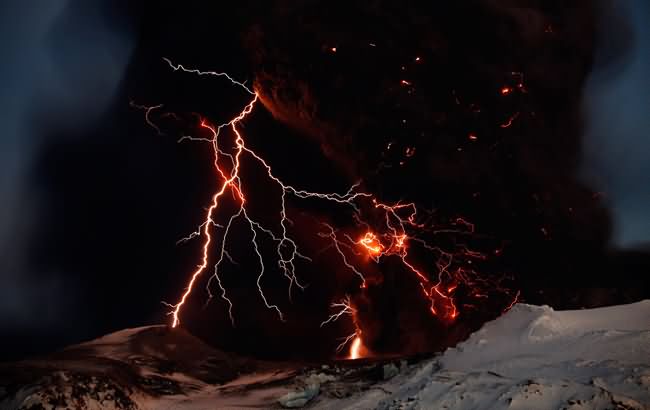 Lightning streaks across the sky as lava flows from an Icelandic volcano in Eyjafjallajokul April 17, 2010. The volcano spewed ash into the air for weeks, wreaking havoc on flights across Europe.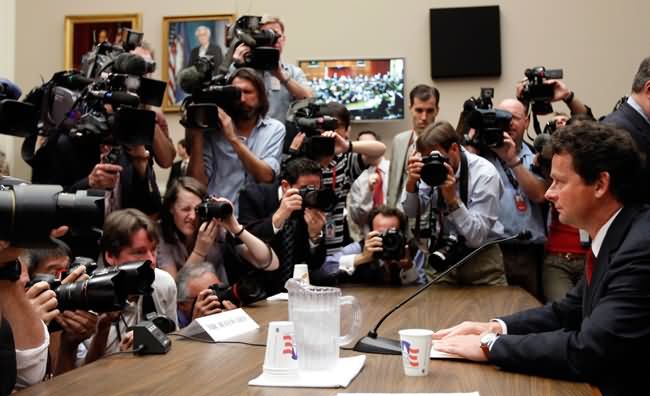 BP CEO Tony Hayward prepares to testify on Capitol Hill in Washington, before the House Oversight and Investigations subcommittee hearing on the role of BP in the Deepwater Horizon Explosion and oil spill on June 17, 2010.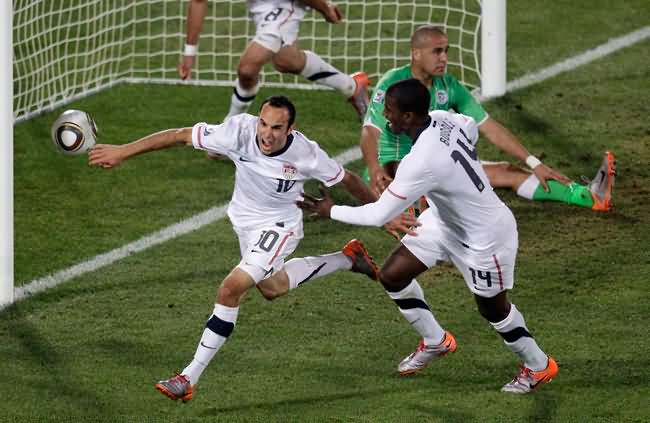 Landon Donovan of the United States (front left) celebrates after scoring a goal with fellow team members Clint Dempsey (back left) and Edson Buddle, during the World Cup group C soccer match between the United States and Algeria at the Loftus Versfeld Stadium in Pretoria, South Africa, Wednesday, June 23, 2010.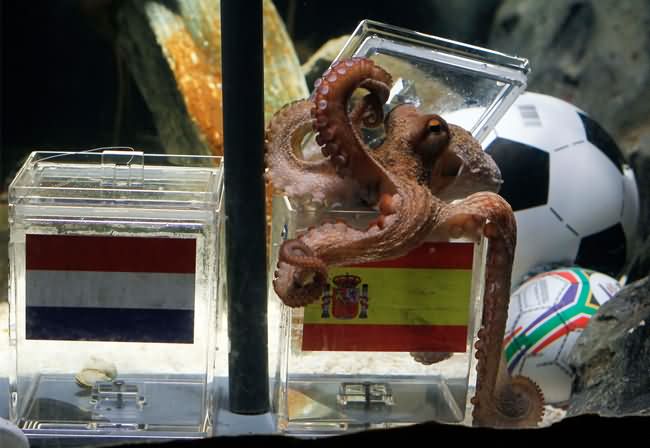 Two year-old octopus Paul, the so-called "octopus oracle" predicts Spain's 2010 soccer World Cup final victory over The Netherlands by opening and choosing a mussel from a glass box decorated with the Spanish national flag instead of a glass box with the Dutch flag, at the Sea Life Aquarium in the German city of Oberhausen on July 9, 2010. Paul became a media star after correctly picking all six German World Cup results including their first-round defeat against Serbia and their semi-final defeat against Spain.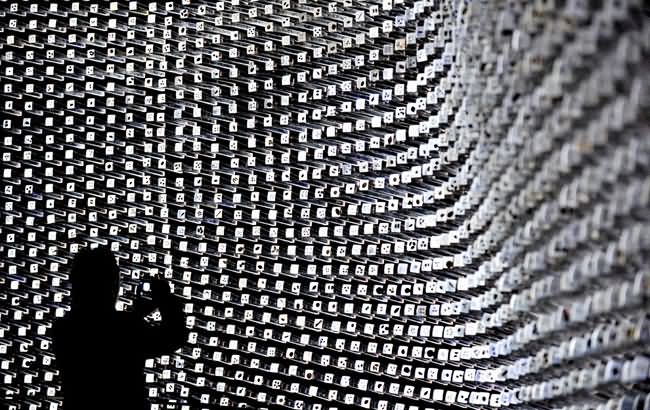 A man takes a picture inside the British pavilion, a structure bristling with long acrylic rods with seeds embedded inside, at the World Expo 2010 site in Shanghai, China on April 14, 2010.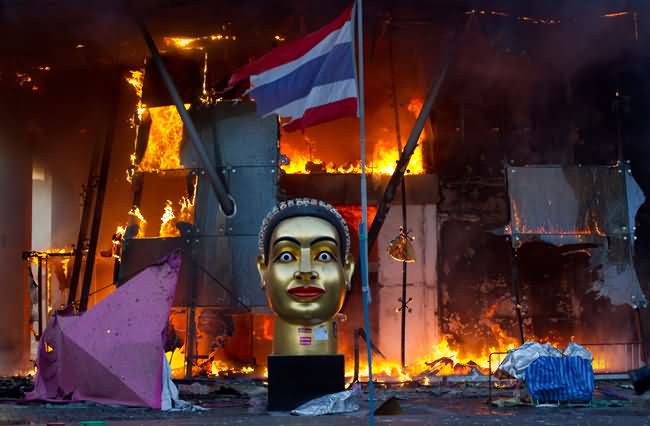 A statue and a torn Thai national flag remain in front of Bangkok's Central World shopping mall, which was gutted by fire after army soldiers advanced towards an encampment of thousands of "Red Shirt" protesters who had been occupying parts of Bangkok on May 19, 2010.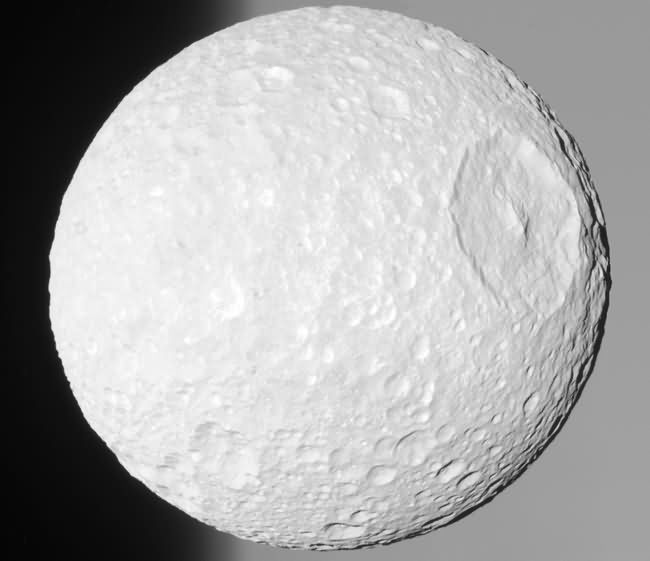 On February 13, 2010 NASA's Cassini spacecraft approached close to Saturn's moon Mimas, approximately 70,000 km away, and created this image of the icy satellite. Saturn's limb and upper atmosphere are visible in the background.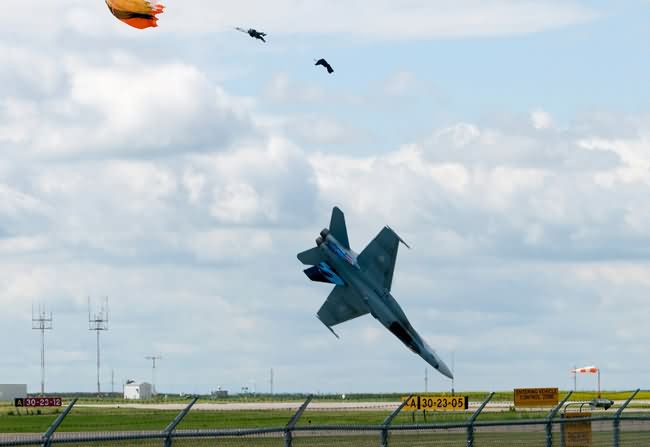 Pilot Capt. Brian Bews parachutes to safety just as his CF-18 fighter jet plummets to the ground during a practice flight at the Lethbridge County Airport for the weekend airshow in Lethbridge, Alberta, Canada on July 23, 2010.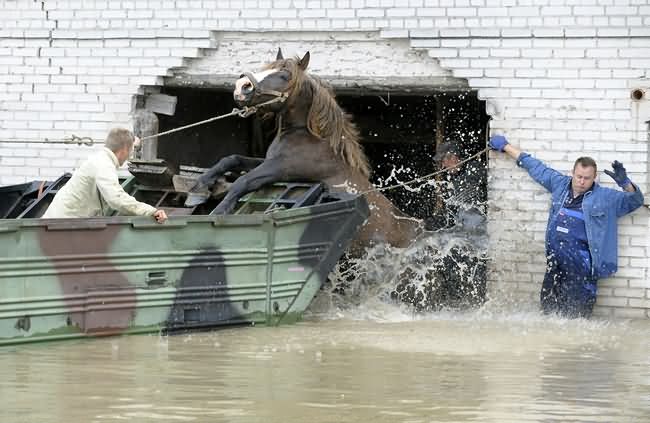 After months of heavy rainfall caused some of the worst floods Europe has seen in decades, farmers help a horse to jump into an amphibious vehicle in flooded Juliszew village in central Poland at Wisla river on May 24, 2010.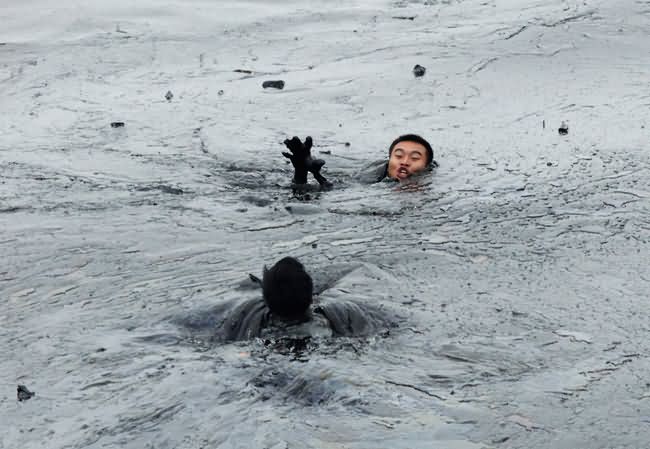 In seawater covered by a thick layer of spilled oil, two Chinese firefighters, Zheng Zhanhong (center) and Han Xiaoxiong (top right) attempt to rescue their fellow firefighter Zhang Liang (only his hand visible) from drowning beneath the oil slick during clean-up operations at the port of Dalian, China on July 20, 2010. Zhang Liang was unable to resurface, and drowned.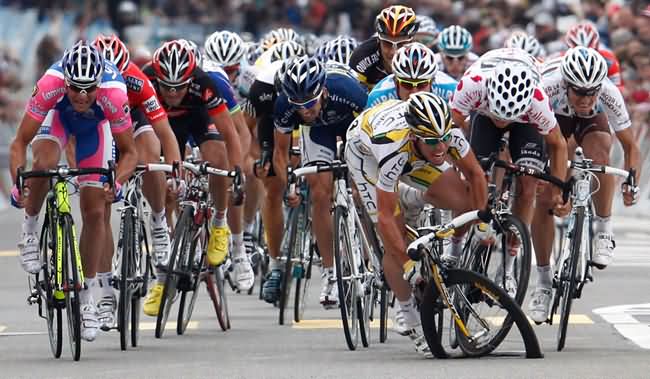 The pack of riders including HTC Columbia's team rider Mark Cavendish (3rd from right) crash during their sprint next to the finish line in the fourth stage of the Tour de Suisse from Schwarzenburg to Wettingen June 15, 2010.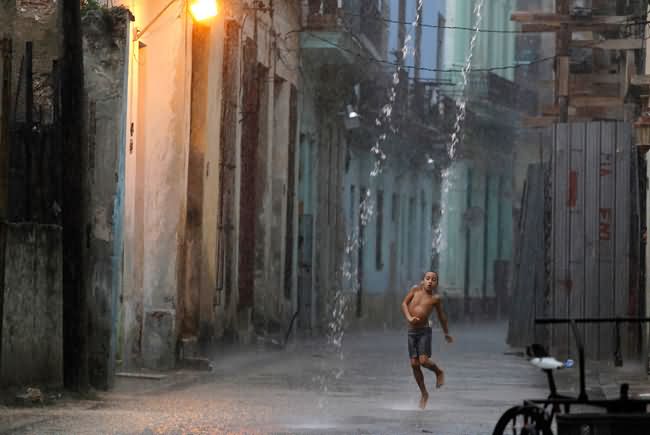 A boy dances in the rain during a heavy tropical shower in a street of Havana, Cuba on July 19, 2010.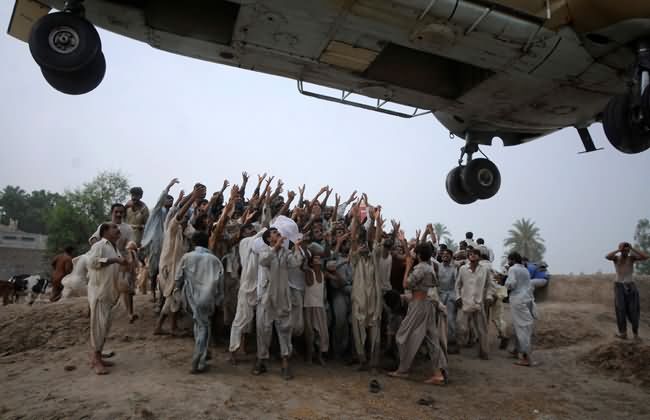 Pakistani villagers raise hands to get food dropped from an army helicopter at a flood-hit area of Kot Addu, in central Pakistan on Saturday, Aug. 7, 2010.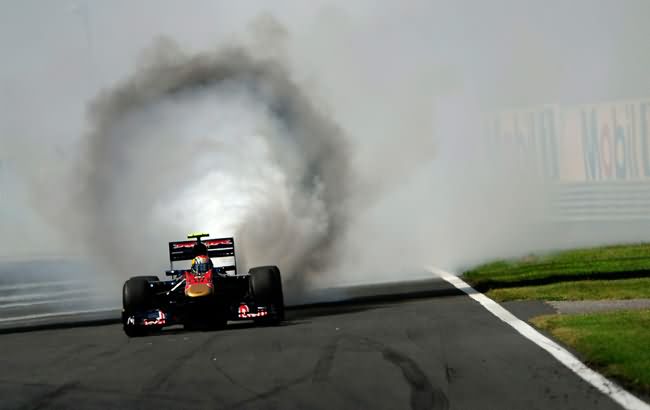 Smoke comes from the car of Toro Rosso's Spanish driver Jaime Alguersuari at the Hungaroring circuit on August 01, 2010 in Budapest, after the start of the Formula One Hungarian Grand Prix.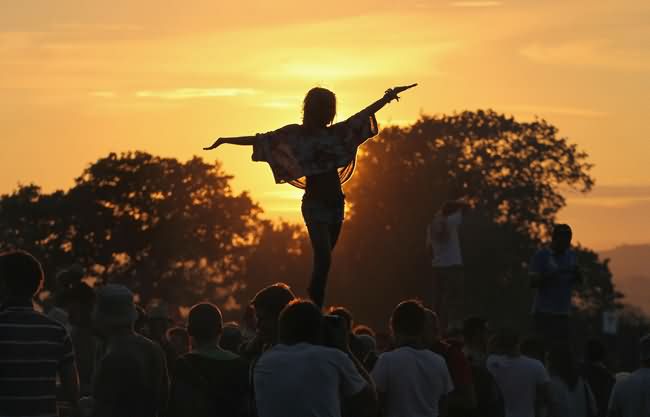 The first of the 140,000 music fans due at this year's Glastonbury Festival enjoy the sunset at Worthy Farm, Pilton on June 23, 2010 in Glastonbury, England as the festival celebrated its 40th anniversary.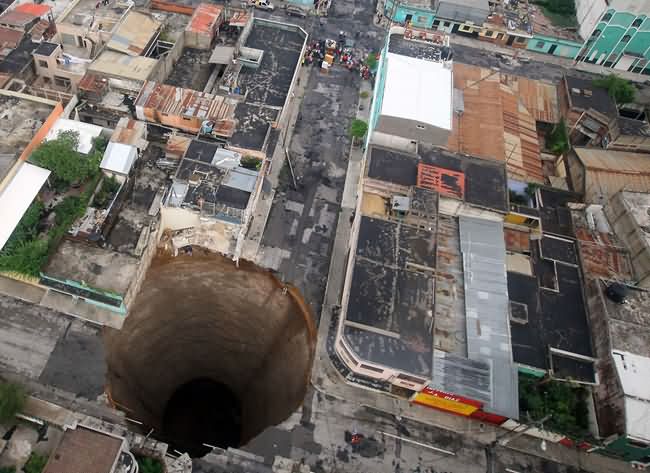 A tremendous sinkhole caused by the heavy rains of Tropical Storm Agatha in Guatemala City was estimated to be 30 meters wide and over 60 meters deep. As the sinkhole formed, it swallowed a clothing factory about three miles from the site of a similar sinkhole three years earlier. The clothing factory had closed only an hour before it plunged into the Earth.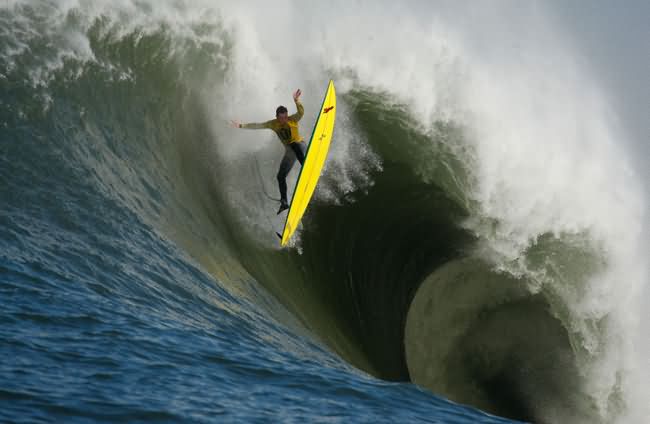 In this Feb. 13, 2010 file photo, Ion Banner loses control on a giant wave during the first heat of the Mavericks surfing contest in Half Moon Bay, California.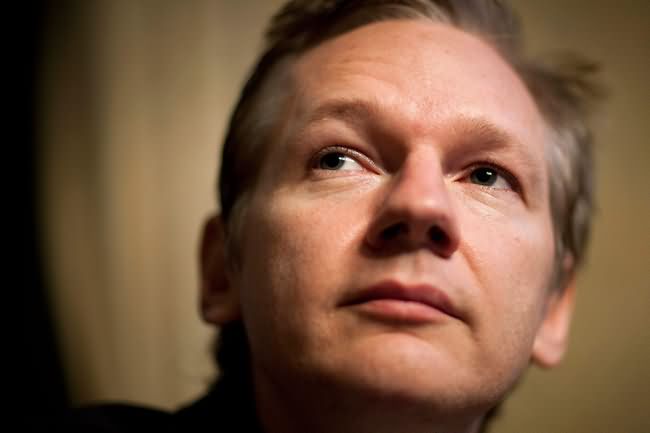 Julian Assange, founder and public face of WikiLeaks, which has made public thousands of classified U.S. diplomatic cables and files on the wars in Iraq and Afghanistan, holds a news conference at the Geneva Press Club in Geneva, Switzerland on November 4th, 2010.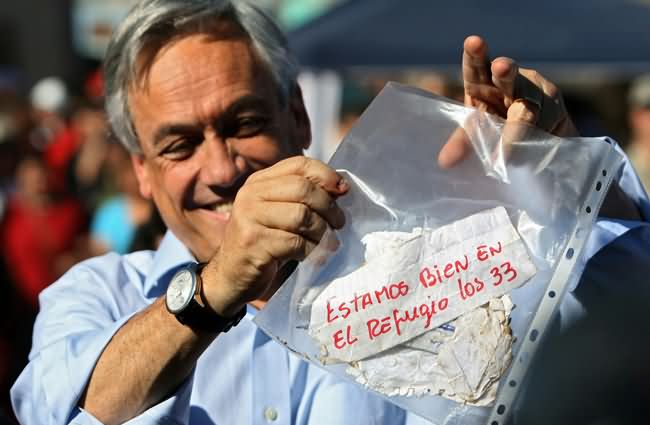 Chilean President Sebastian Pinera shows a message reading "We are fine in the refuge, the 33 of us", from the miners trapped in the San Esteban gold and copper mine on August 22, 2010. The miners were alive and contact was established with them 17 days after a structural collapse trapped them below ground.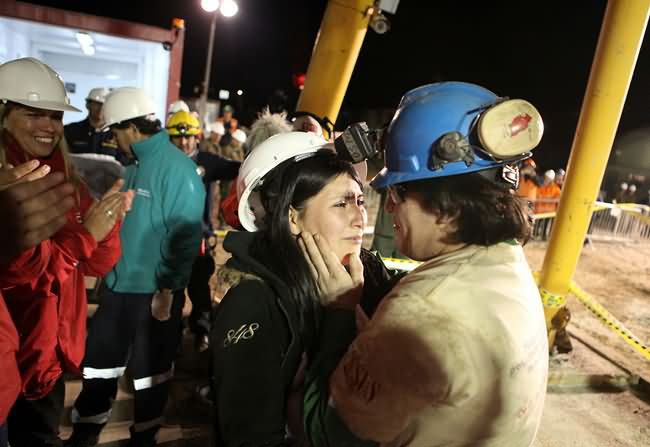 Chilean miner Osman Araya (right) is welcomed by his wife Angelica as he comes out of the Fenix rescue capsule after been brought to the surface on October 13, 2010 following a 10-week ordeal in the collapsed San Jose mine, near Copiapo, 800 km north of Santiago, Chile. Araya was the sixth from the 33 trapped miners to be lifted from underground.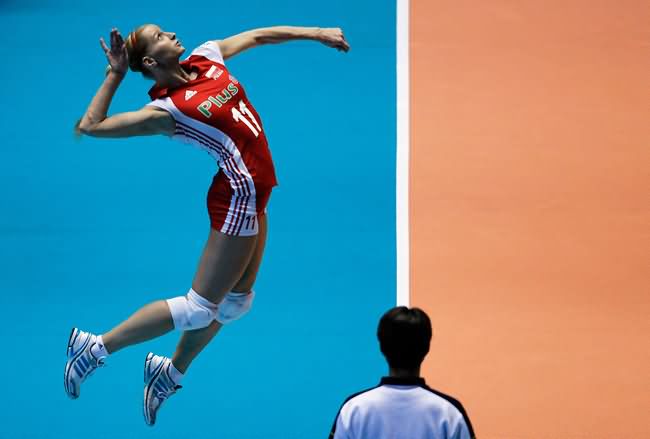 Poland's Anna Werblinska jumps to serve against Russia during their second round match of the FIVB Women's Volleyball World Championship in Tokyo November 7, 2010.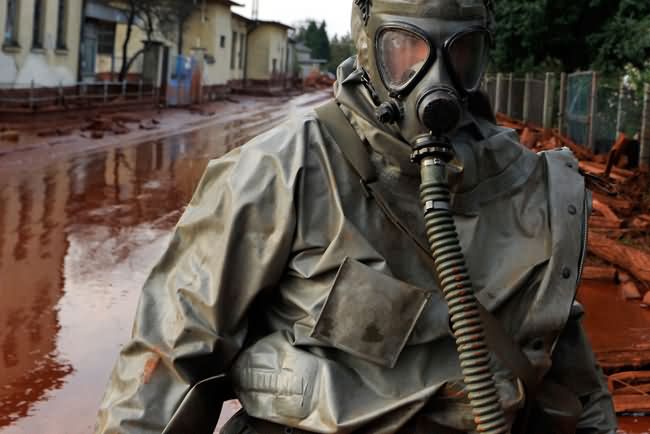 A Hungarian soldier wearing chemical protection gear walks through a street flooded by toxic sludge in the town of Devecser, Hungary on Tuesday, Oct. 5, 2010. Approximately 1 million cubic meters of liquid waste spilled from a nearby alumina plant after a dam burst. Ten residents lost their lives in the caustic flood, the managing director of the operating company was later arrested and charged with criminal negligence.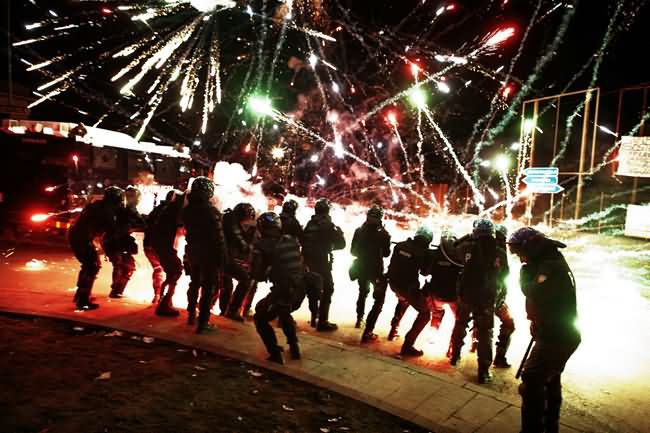 Riot police take cover as fireworks are let off by protesters in Terzigno, italy on October 23, 2010. Demonstrators were protesting against the opening of a new rubbish dump on the slopes of Mount Vesuvius.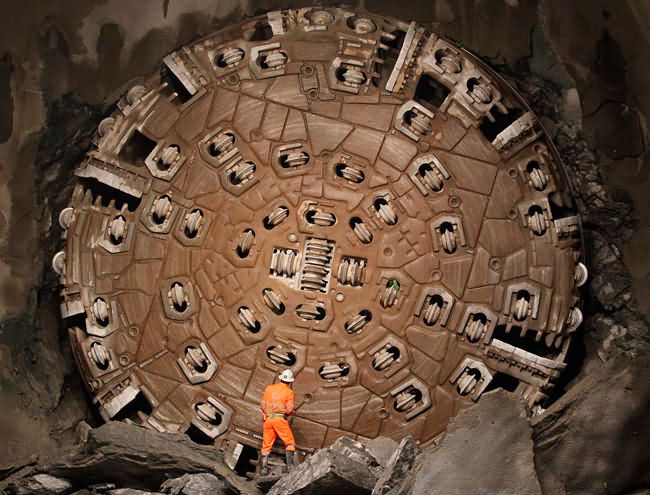 A miner stands in front of the drill machine "Sissi" after it broke through the rock at the final section Faido-Sedrun, at the construction site of the NEAT Gotthard Base Tunnel in Switzerland on October 15, 2010. With a length of 57 km (35 miles) crossing the Alps, the world's longest train tunnel should become operational at the end of 2017.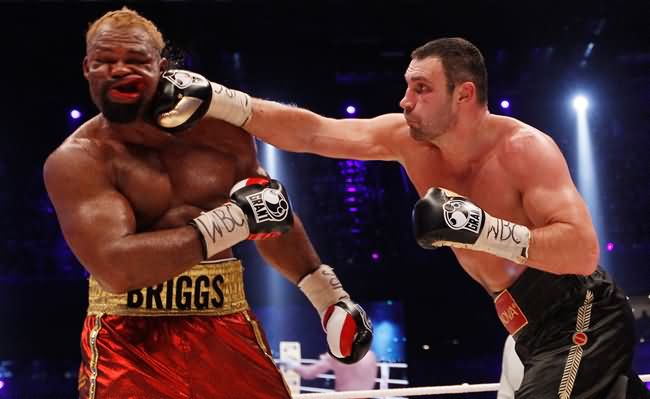 WBC boxing champion Vitali Klitschko (right) of Ukraine lands a punch on Shannon Briggs of the U.S. during their WBC Heavyweight Championship boxing bout in Hamburg October 16, 2010. Klitschko won the fight by points after twelve rounds.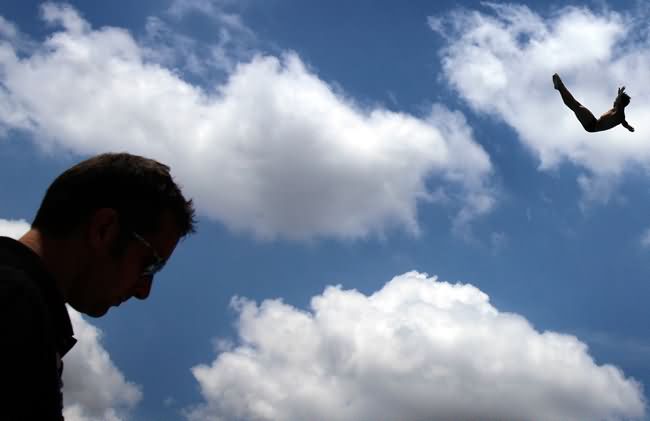 Malaysian diver Ooi Tze Liang, right, is silhouetted against the sky while a man walks by during a warm up round at the men's 10m platform diving event at the Youth Olympic Games on Tuesday, Aug. 24, 2010 in Singapore.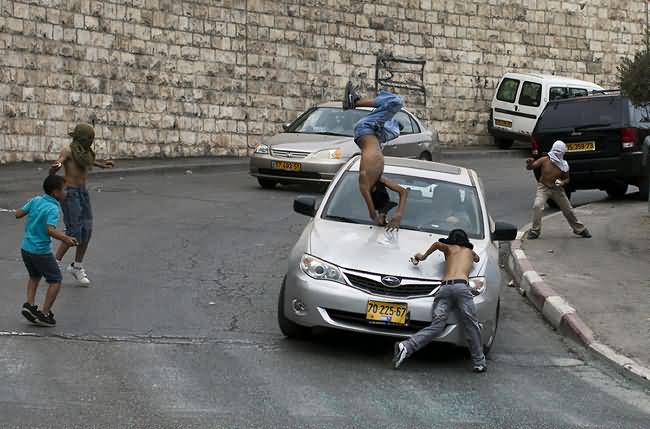 An Israeli motorist runs down a masked Palestinian youth who was standing among a group of youngsters throwing stones at Israeli cars on October 8, 2010 in the mostly Arab east Jerusalem neighborhood of Silwan.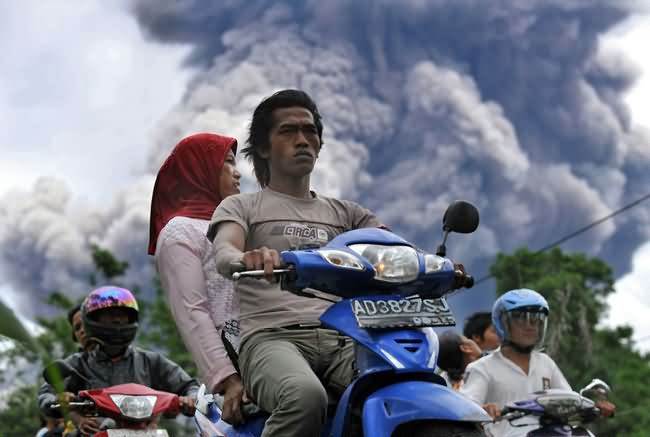 Residents leave a danger zone as Indonesia's Merapi volcano releases ash clouds above Balerante village, Klaten on November 1, 2010. A series of eruptions and pyroclastic flows wreaked havoc on surrounding villages and farms, killing over 140 people.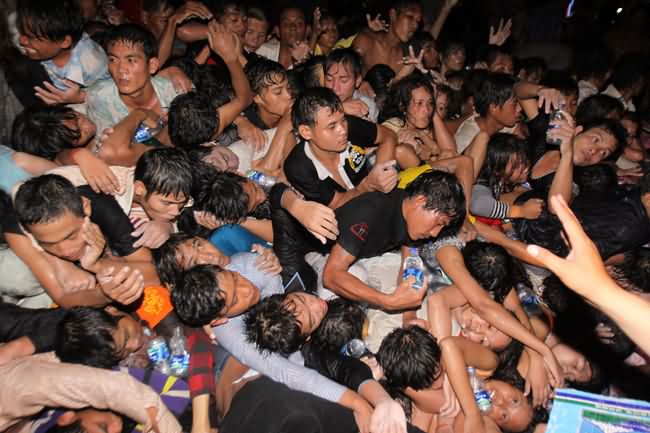 A crowd of Cambodians are pushed onto a bridge during a stampede on the last day of celebrations of a water festival in Phnom Penh, Cambodia, Monday, Nov. 22, 2010. Thousands of people celebrating a water festival on a small island in a Cambodian river stampeded, killing nearly 350 people. Hundreds more were hurt as the crowd panicked and pushed over a bridge to the mainland.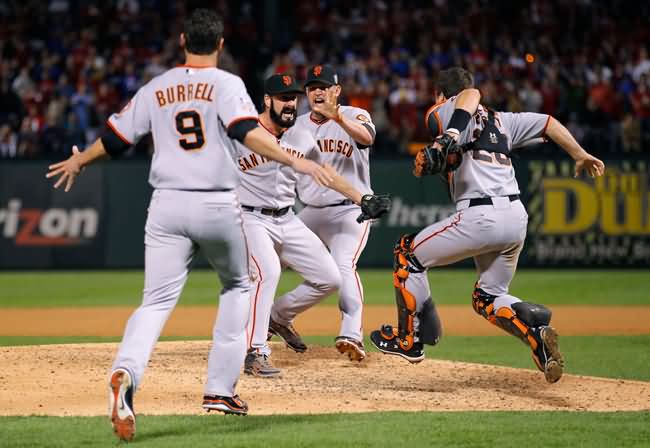 San Francisco Giants' Pat Burrell (left to right) Brian Wilson, Aubrey Huff and Buster Posey celebrate after defeating the Texas Rangers to win Game 5 of the Major League Baseball championship and to clinch the World Series in Arlington, Texas on November 1, 2010.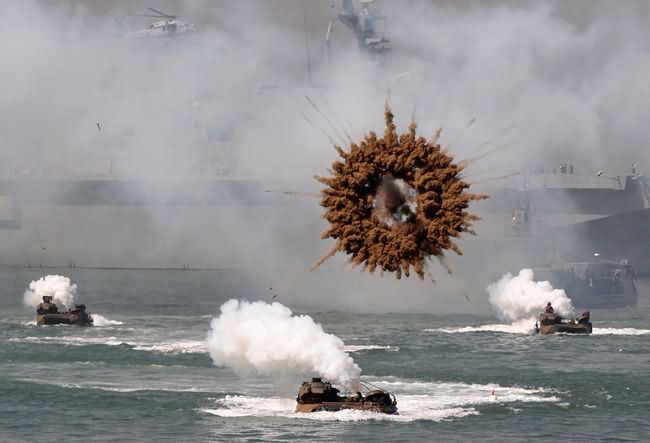 South Korean Marine Corps' amphibious vehicles and the Navy's Landing Platform Helicopter (LPH) ship "Dokdo" (background) take part in a mock landing operation in the sea off Incheon, west of Seoul, September 15, 2010. The operation marked the 60th anniversary of the U.S.-led United Nations troops' Incheon Landing Operations during the 1950-1953 Korean War.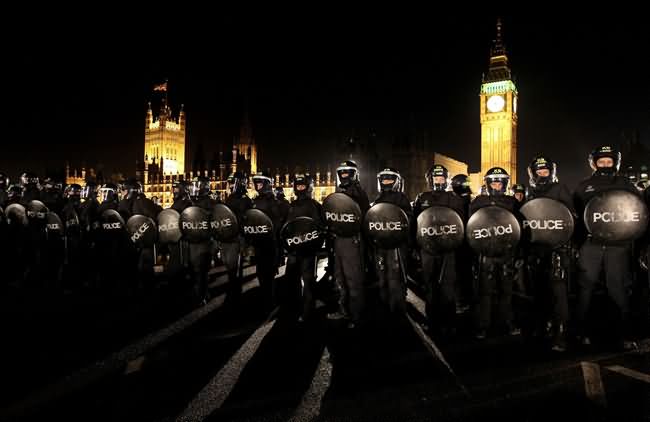 Police officers in riot wear contain student protesters on Westminster Bridge during a large protest over a proposal that would triple tuition fees on December 9, 2010 in London, England. The proposal was later passed.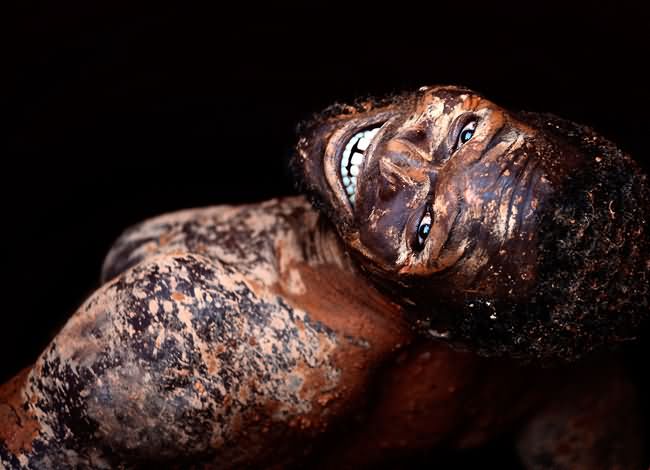 A gold miner smiles as he climbs down into a mine shaft in Manica Province, near the Zimbabwe border, September 18, 2010. Hundreds of miners work in individual claims rented from local landowners.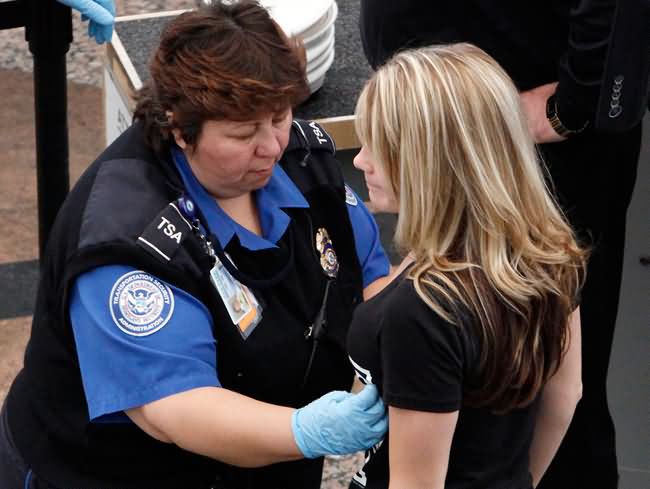 A Transportation Security Administration (TSA) worker rubs her hands across a female traveler's chest during a pat-down search at Denver International Airport in Denver, Colorado on November 23, 2010. This year, the TSA began implementing wider use of full-body scanners and "enhanced" pat-down procedures at airport security installations across the United States.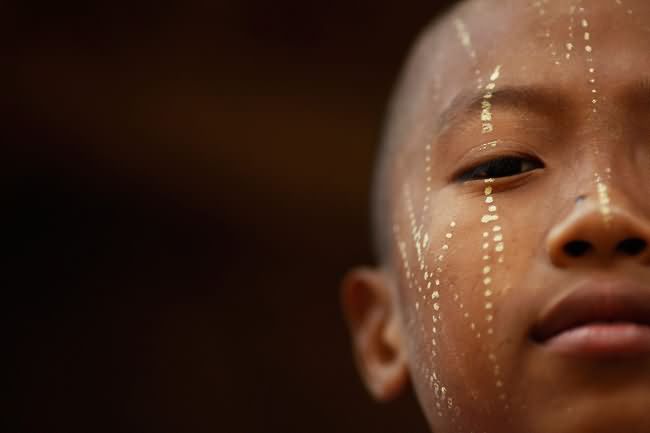 A boy with his face decorated with thanaka paste waits outside a local school for children of migrant workers from Myanmar, near Mae Sot in northwest Thailand October 15, 2010. Myanmar's long standing political crisis has forced millions of people across the border for a better and safer life. Some 140,000 refugees live in official camps along the Myanmar-Thailand border, according to the U.N. refugee agency.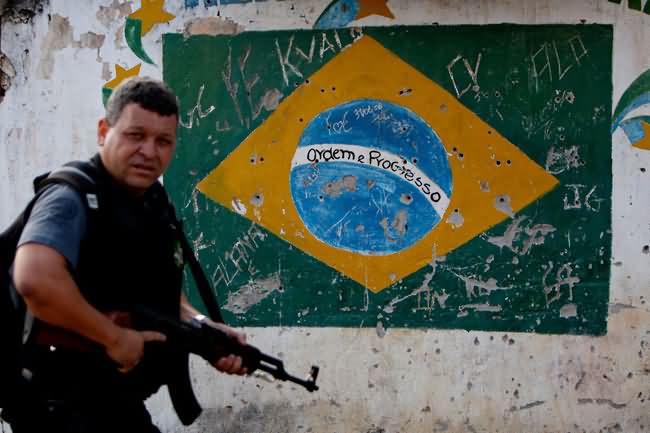 A policeman walks past a wall with a painting of the Brazilian flag marked with bullet holes during an operation against drug traffickers at the Complexo do Alemão slum in Rio de Janeiro, Brazil, Sunday, Nov. 28, 2010.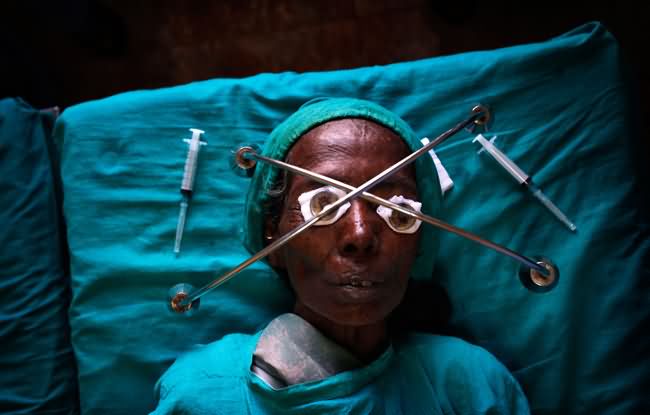 Raj Kaliya Dhanuk lies still on a bed with weights on her eye after receiving local anesthesia at Hetauda community eye hospital in Hetauda, about 40 kilometers (18 miles) south of Katmandu, Nepal on Feb.13, 2010. Dhanuk and more than 500 others, most of whom have never seen a doctor before, traveled for days by bicycle, motorbike, bus and even on their relatives' backs to reach Dr. Sanduk Ruit's mobile eye camp. Once condemned by the international medical community as unthinkable and reckless, this mass surgery "in the bush" started spreading from Nepal to poor countries worldwide nearly two decades ago.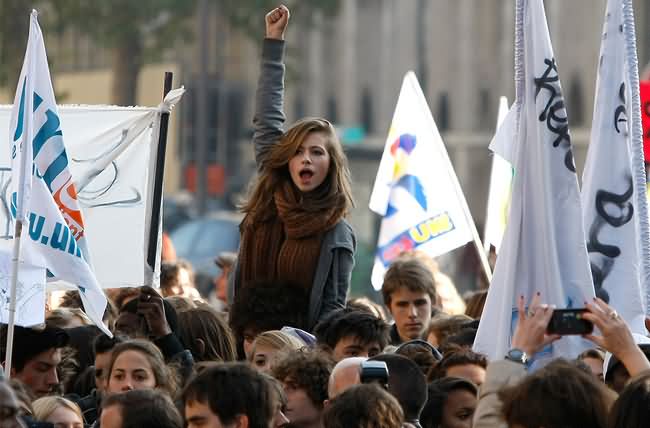 High school students shout during a demonstration against retirement reforms in Paris, Thursday, Oct. 14, 2010.


(source)