There's no denying the fact that most of us have pretended to be actors. Photographer Howard Schatz, from Vanity Fair, took this idea one step further, place actors in a series of roles and dramatic situations to reveal the essence of their characters.
JOHN SLATTERY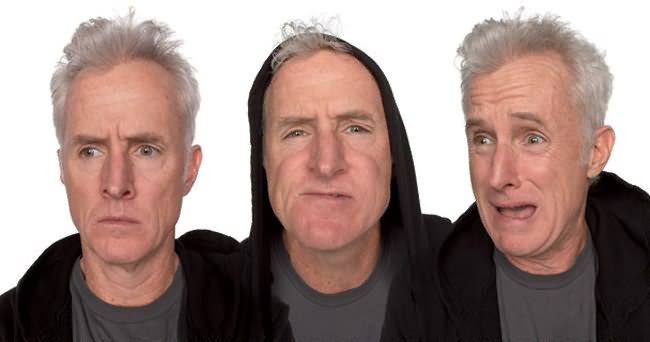 Left: You're a priest in a hardscrabble factory-town parish, listening to your brother's son confess that he has killed a man. Center: You're a gangsta rapper being informed by a haughty bouncer that you are not on the list. Right: You're a six-year-old who has skinned his knee in the playground, waiting to cry until your mom gets off her cell phone.
TRACY MORGAN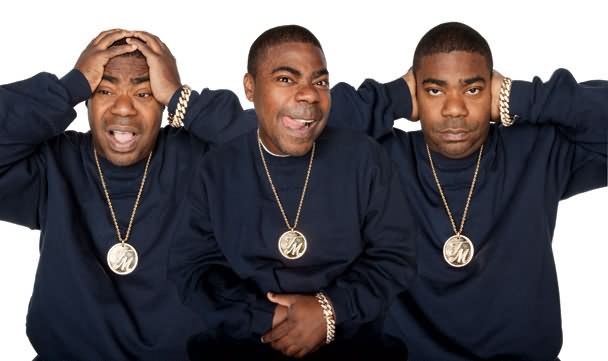 Left: You're a father teaching his daughter to ride a bike, watching as she takes a header on her first solo try. Center: You're the cat that ate the canary. Right: You're a man in denial, figuring that if you don't listen to your girlfriend's breakup speech she'll stick with you.
BRENDAN FRASER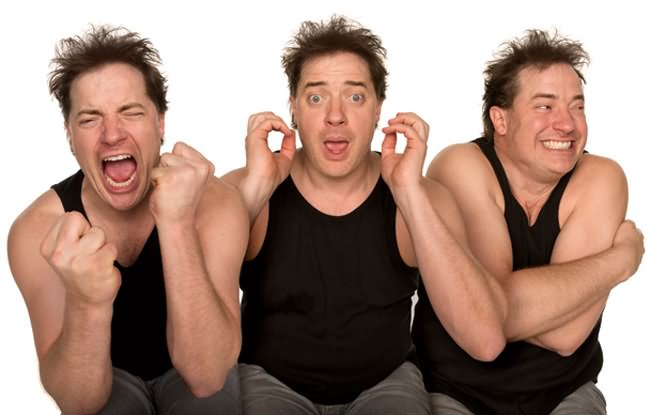 Left: You're a factory foreman with $200 riding on the game, watching your team's placekicker muff a 23-yarder with 0:01 remaining. Center: You're a first-time skydiver, reacting to your instructor's saying it's your turn: "What? Can't hear you! Sorry … what?" Right: You're in the back row of sixth-grade health class, exulting with your pal in the fact that your female teacher just uttered the word "penis."
RICKY GERVAIS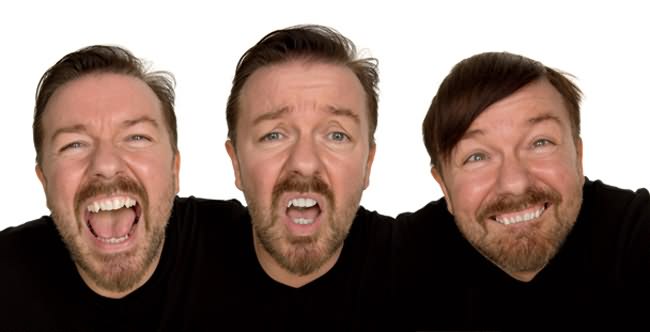 Left: You're the office toady, having a dutiful laugh over your boss's latest racist joke—and all too aware that everyone else at work hates you. Center: You're a Miss Universe finalist in the nanosecond between being named fifth runner-up and remembering to flash your best I'm-so-happy smile. Right: You're the school doofus, blissfully unaware that your having just been named prom king is a cruel, Carrie-style stunt by your classmates.
KEN JEONG


Left: You're the new longboarder on the secret beach with the famous break, preparing for the onslaught from the territorial locals. Center: You're a suburban car dealer demonstrating in your three a.m. ad slot how much your customers $$$AVE when they come to you! Right: You're a Romanian gymnastics coach, exasperated at the failings of your 12-year-old star pupil, screaming, "You are imbecile!"
JASON SCHWARTZMAN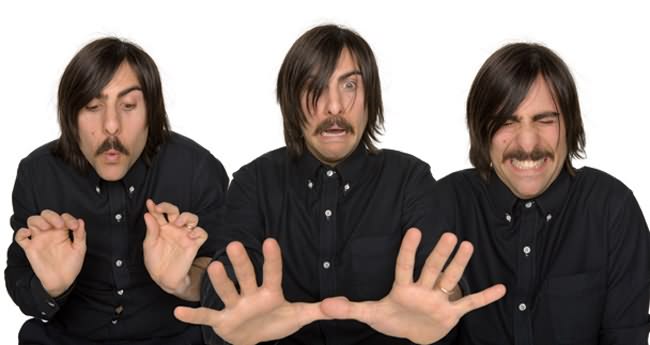 Left: You're Adam, a five-year-old boy sneaking your pet rat into your seven-year-old sister's underwear drawer. Center: You're Lacey, the seven-year-old sister, having just opened the drawer. Right: YYou're Adam, hiding in Lacey's closet as she screams, "Adaaaaaam!!!"
LAURENCE FISHBURNE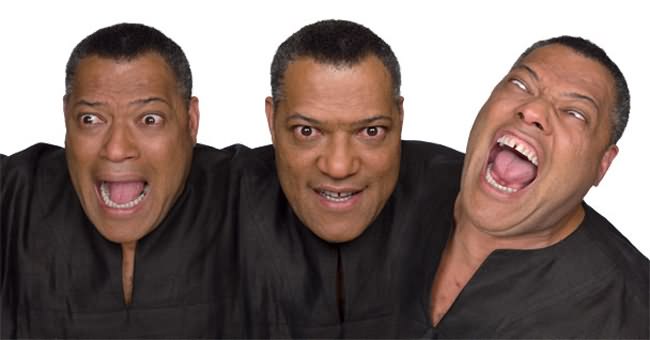 Left: You're a broke, struggling screenwriter emerging from a pitch lunch at a Beverly Hills restaurant, just in time to see a landscaper's pickup back into your borrowed Lamborghini. Center: You're a stoned, purely mercenary substitute teacher telling your third-graders, "Anyone who makes any noise while I'm resting will be sent home to Mommy in several little boxes." Right: You're a nerdy 11-year-old video gamer surrounded by BlizzCon posters and fellow nerds, and you're taking this particular session of World of Warcraft waaay too seriously.
HOPE DAVIS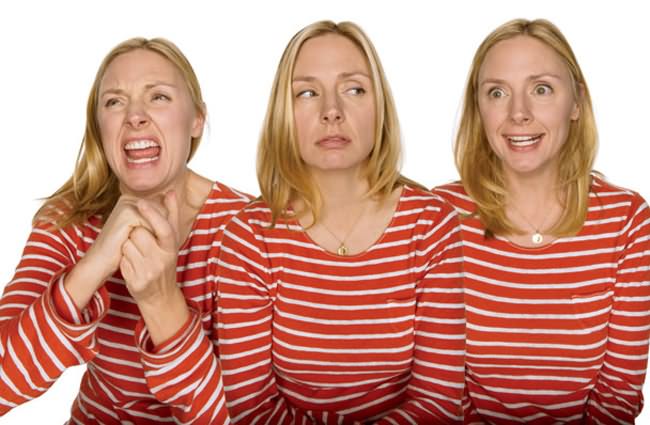 Left: You're fresh out of the Yale School of Drama, desperately overselling Lady Macbeth's "Out, damn'd spot! Out, I say!" speech at a summer-rep audition. Center: You're a 13-year-old girl, seething as your precocious younger brother is heaped with lavish praise at an extended-family gathering. Right: You're a lonely woman with a stalker's crush on a TV star, spotting him coming out of a restaurant and certain that he is making a beeline toward you!
JANE LYNCH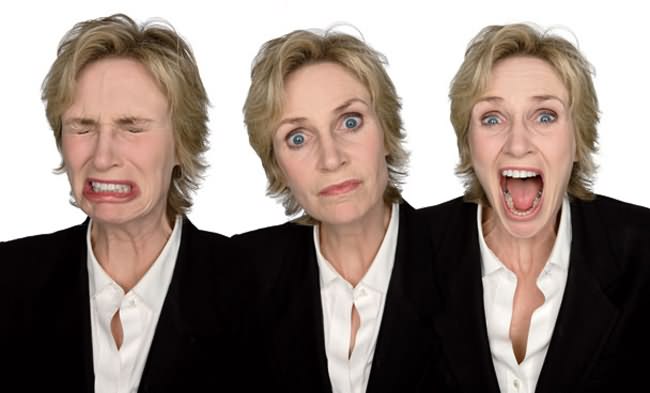 Left: You're a child swallowing a spoonful of medicine that your mom promised would taste good, and now she's telling you that if it didn't taste awful it wouldn't work. Center: You're at a social dinner with your work colleagues and their spouses, desperately trying to signal your partner to stop talking so freely about your shared sex life. Right: You're a bunny-level skier who has decided to try a black-diamond slope, and now, with no idea how to stop, you're headed straight for a tree.
BROOKE SHIELDS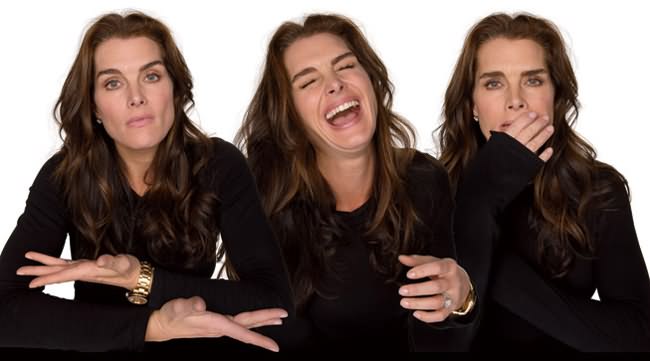 Left: You're a celebrity guest at a White House state dinner, forced out of desperation to finally confront the creepy "nobody" crasher who has been trying to catch your attention all evening. Center: You're a Kansas homemaker on vacation in Vegas, enjoying the stage show of the hypnotist, who has successfully programmed his volunteer (your husband) to quack like a duck. Right: You're in the fourth row of a high-school auditorium, watching as your 15-year-old daughter begins singing Annie Oakley's "Doin' What Comes Natur'lly"—and freezes halfway through.
THOMAS HADEN CHURCH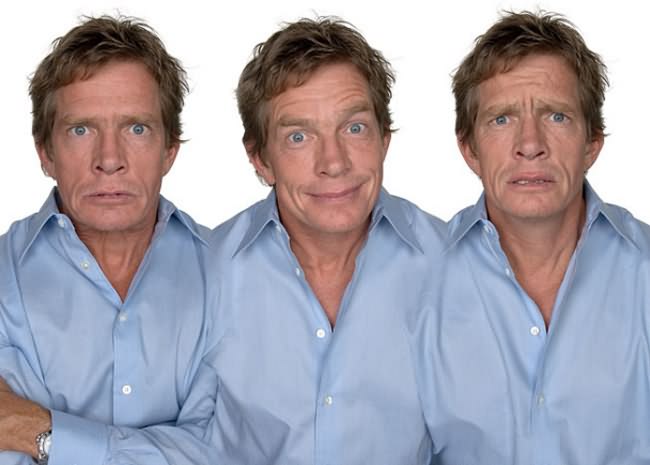 Left: You're the head of the Naples Mob, listening to a young lieutenant announce that he's branching off to form his own operation: "That's O.K. by you, right, boss?" Center: You're a gay decorator who has just been hired to "do" one of the emir's palaces, but first, says his deputy, the emir insists upon having you over to dinner … with your wife. Right: You're a 15-year-old emerging from a college party (where you're not supposed to be), watching some frat boys abscond with your dad's Lamborghini (which you're not supposed to have).
JANE KRAKOWSKI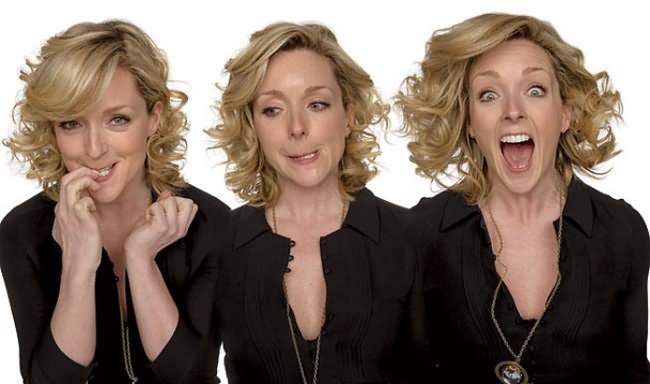 Left: You're a finalist on America's Next Top Model who is hearing Tyra tell the other girl she's out—and you're prepping to give your nemesis a "sincere" hug. Center: You're a stand-up comic performing at a Toronto showcase packed with S.N.L. and HBO scouts—and your "lesbian chickens" bit is utterly tanking. Right: You're, like, 15, and he's, like, 17, and even tho U have only ever said, like, "Hey" in the hallways, he's just texted 2 ask U 2 B his D8 @ the prom!!! the prom!!!
JEFF DANIELS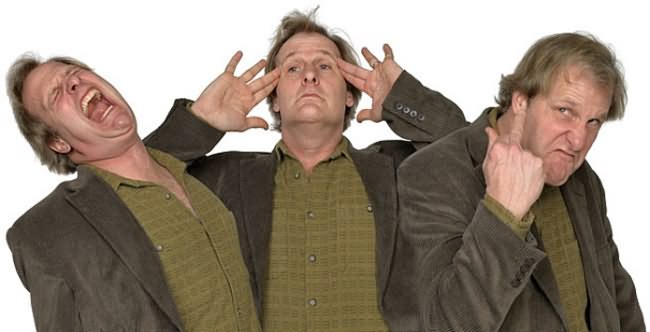 Left: You're an N.B.A. power forward who's been lightly grazed by an opponent, flailing and wincing with Oscar-worthy panache to elicit a foul call. Center: You're an insufferable epicure at a revered restaurant in Lyon, having an out-of-body experience on your very first bite. Right: You're a high-school freshman who's just been publicly hazed by a bullying senior, skulking away ashamedly—but getting the last word.
GEOFFREY RUSH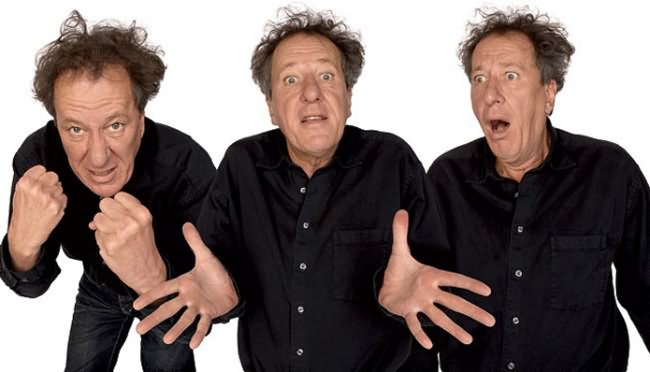 Left: You're the cornerman for a winded female boxer, desperately exhorting her: "She's run away with your boyfriend! She's kidnapped your kid! Get out there and kill that heifer!" Center: You're five years into a contented but sedentary married life, protesting to your wife, "I said you're 'Rubenesque.' It doesn't mean fat. It means … Rubenesque!" Right: You're a 10-year-old in a high-rise apartment, playing fetch with your fox terrier and a tennis ball—which has just bounced out the window, with your dog in full pursuit.
JEFF GOLDBLUM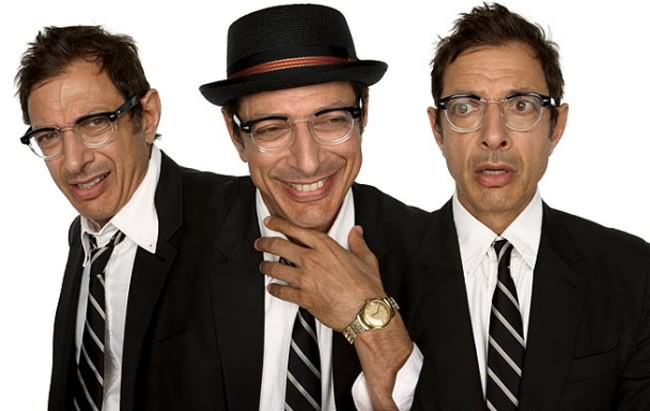 Left: You're the surly 14-year-old son of a single mother, steeling yourself as she awkwardly, haltingly begins a belated and unnecessary "birds and bees" talk. Center: You're at your daughter's college graduation, and the pretty classmate of hers that you've been secretly ogling has just said, "Mr. Lefkowitz, you can't be 58—you're too cool!" Right: You're the valedictorian of your high-school class, having just been introduced to give the speech of your young life—and your mind has gone completely blank.
GREG KINNEAR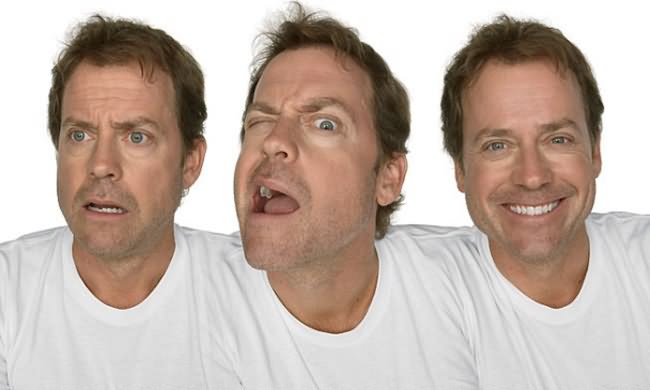 Left: You're a rookie cop whose sergeant is telling you that the boy you just killed was holding a cell phone, not a gun. Center: You're a city kid using a telescope to spy on people in other buildings—and catching your math teacher in bed with your guidance counselor. Right: You're a presidential candidate at an epic meet-and-greet fund-raiser, holding that smile in place as you work the endless rope line.
JOHN GOODMAN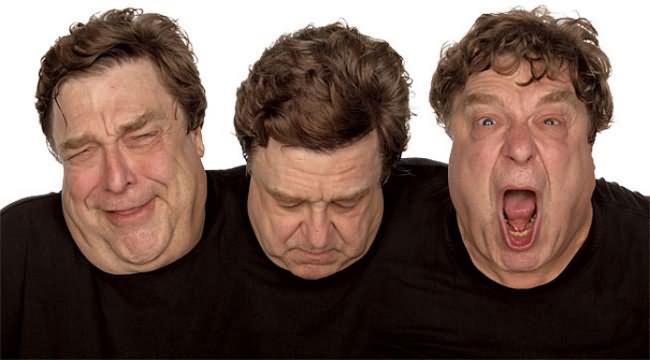 Left: You're a geek flirting with a cheerleader, unaware that you don't stand a chance. Center: You're departing the nursing home where your wife resides; it is your first visit in which she didn't recognize you. Right: You're a college basketball coach, on the cusp of an N.C.A.A. tournament berth, screaming at the referee, knowing that if you're ejected, your boys will turn it up a notch.
WHOOPI GOLDBERG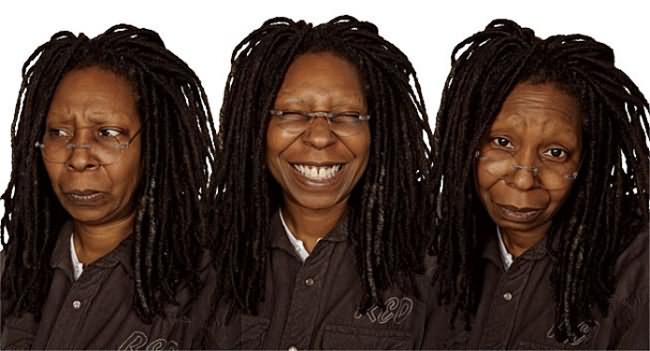 Left: You're the ever obeisant wife of a charismatic televangelist, and you've just learned that a male prostitute is about to go public with his story of a years-long affair with your husband. Center: You're a fabulously wealthy Fifth Avenue matron, greeting your building's doormen—whom you never tip—with a cheery "Merry Christmas!" Right: You're Barbara Walters, interviewing a recently divorced actress about her latest movie, suddenly going for the jugular with the question "Did it hurt more that he left you for a younger woman?"
MARISKA HARGITAY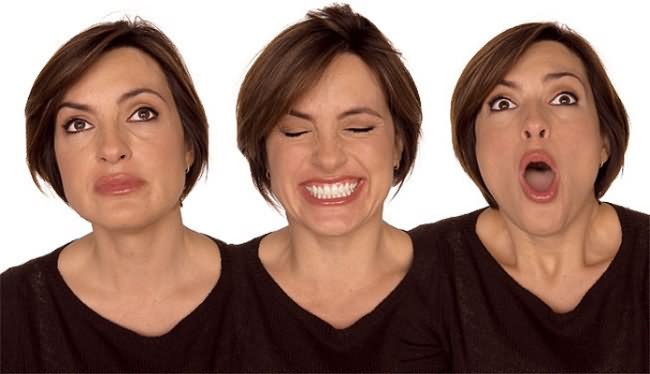 Left: You're a middle-aged woman at your mother's hospital bedside as she hovers near death, remembering the quarrel you had with her when you were last together. Center: You're a perky gal in your 20s whose boyfriend of two years has asked you to close your eyes because he has a very special surprise for you! Right: You're a six-year-old at the Ringling Bros. and Barnum & Bailey Circus for the first time, startled by a bang from a huge cannon and the sight of a sleek, silver-clad woman flying high above the crowd in an arc.
DAVID STRATHAIRN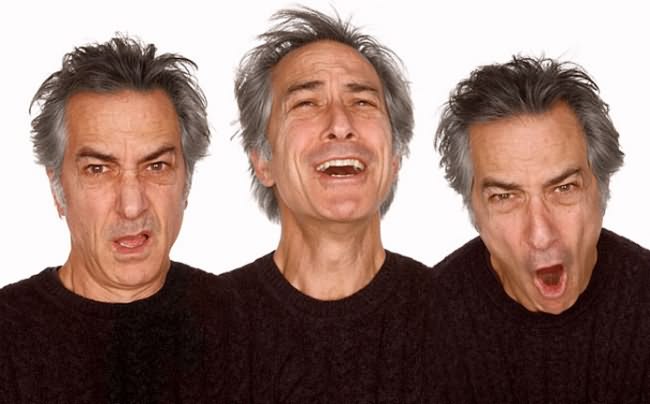 Left: You're a 9-year-old boy hearing about the details of sex for the first time from your 16-year-old brother. Center: You're an evangelical preacher, screaming to your flock, "Thank you, Jesus. Thank you, JESUS!" Right: You're an ex-jock dad, apoplectic over the penalty the soccer ref has called against your seven-year-old son for a tackling foul.
MICHAEL DOUGLAS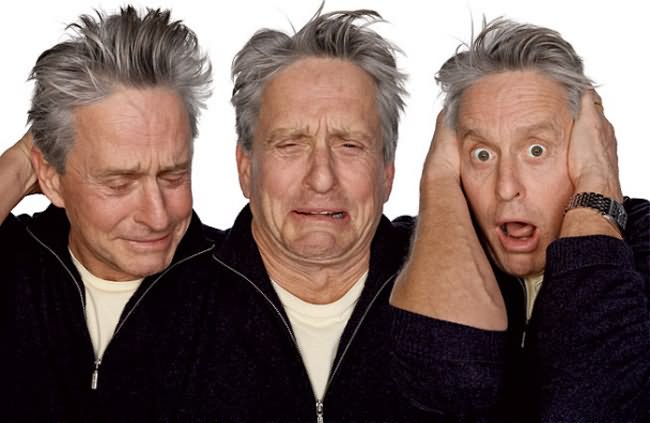 Left: You're a man whose daughter has been missing for two months. You've been called in by the police to identify the body of a young murder victim. The sheet is pulled back … and the victim isn't your daughter. Center: You're a boy at a freakish carnival, watching a pierced performer munch live cockroaches. Right: You're a 14-year-old girl who's just opened her 18-year-old sister's bedroom door to find her having sex with her boyfriend.
JOHN LEGUIZAMO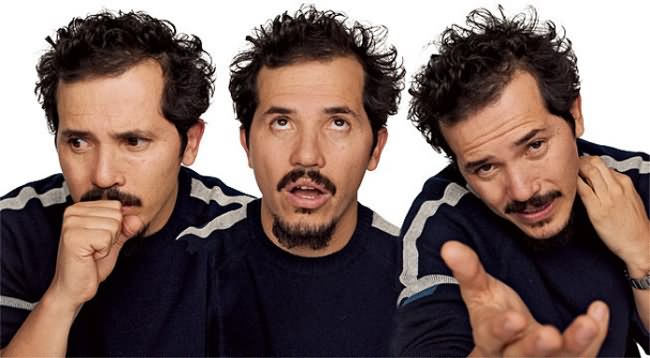 Left: You are a hostage in a desert prison camp, overhearing your buddy being tortured in the adjacent room, knowing you're next. Center: You are a four-year-old boy at a new, "realistic" dinosaur theme park, getting a lick on the head from a 50-foot-long mechanical brontosaurus. Right: You are a heroin addict begging your dealer to give you a fix, promising you'll pay him later, really.
AMY POEHLER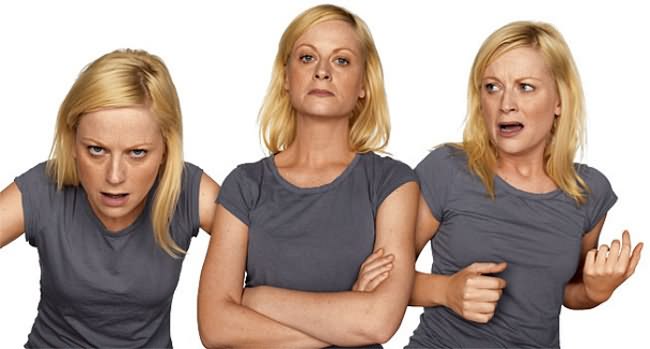 Left: You are sneaking a peek, in the middle of the night, at your sweet new boyfriend's computer … and discovering e-mails to and from his three current "other" girlfriends. Center: You are a Park Avenue matron, paying your husband a surprise visit at his office and discovering him on the couch in flagrante delicto with his secretary. Right: You are a disoriented homeless woman being arrested for loitering.
HUGH LAURIE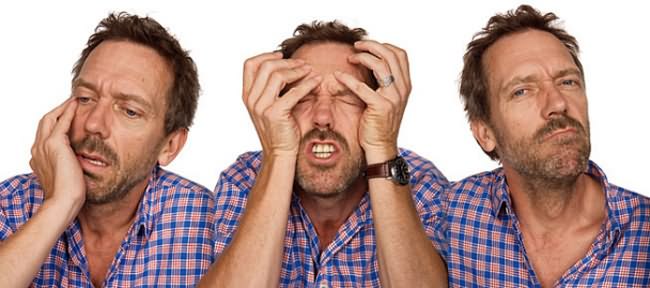 Left: You are a dedicated father who, with your wife, has just sat down to dinner with your 15-year-old daughter, who is defiantly announcing that she's pregnant. Center: You are a fashion designer on the morning of your big runway show, realizing that nothing in the collection is ready or fabulous. Right: You are a blustering, pompous member of the British Parliament, giving a speech that is being broadcast on the BBC, and you're thrilled at the sound of your own voice.