Her passion is traveling and exploring the world, but it seems like that passion had run in her family for many years. Zaria Forman is an talented artist who is making her mothers dream come true. Through all her childhood, Zaria with her family traveled throughout several of the world's most remote landscapes, which became the subject of her mother's fine art photography. She learned to appreciate the beauty of the illuminating cold artic light in Greenland's waters, and the monsoon rains of southern India. So it became a subject of her art.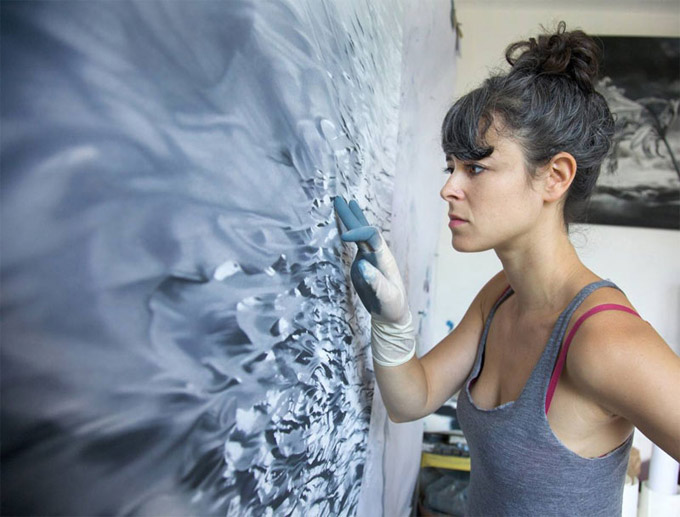 The nature in it's mesmerizing shapes is the biggest influence on her work and the way she was raised to enjoy the beauty of it. Her mother, landscape photographer, Rena Bass Forman was certainly one of the biggest influences in her life, and continues to be even after passing away in 2011. The act of drawing for Zaria represents the escape, and the way of exploring moments of transition, turbulence and tranquility in the landscape and their impact on the viewer. The process of her work begins with an inspiration from lifetime of travels, and it leads to incredibly realistic drawing, as she said: "When I travel, I take thousands of photographs and make small sketches. Once I am back in the studio, I draw from my memory of the experience, as well as the photographs to create large scale compositions. I add layers of color onto the paper, smudging everything with my fingers and hand ".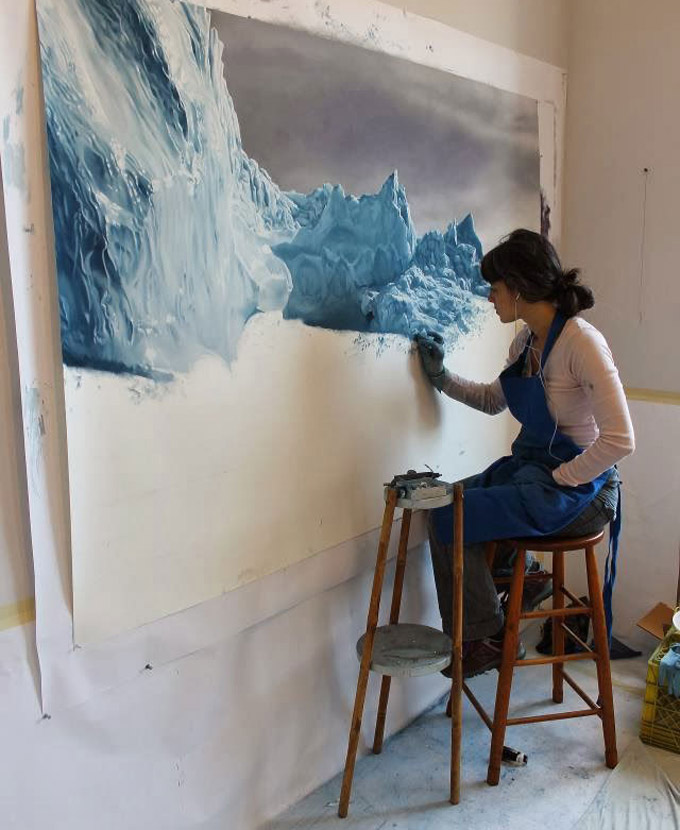 What on first glance look like photographs of pristine, icy waters are actually pastel drawings by the talented artist. During months of her mothers illness, she promised to carry out her last journey. Zaria scattered her mothers ashes amongst ice diamonds in Greenland and now she is a part of a landscape she loved so much. This talented artist consider art as a deeper understanding of crisis, and she finds meaning and optimism in shifting landscapes.