At this point Facebook gathers more than 500 million active users and that number is increasing day after day. Number of fan pages on Facebook is also increasing rapidly. Now already exists 3 Fan pages which altogether counts more than 20 million fans and shortly enough that number will also increas. Here you can make a closer look at which Facebook Fan Pages have achieved the most popularity amongst Facebook users so far to date (October 1, 2010). However, number of fans is changing literally every minute so this list will certainly change very soon… we will see in which direction.
1. Texas Hold'em Poker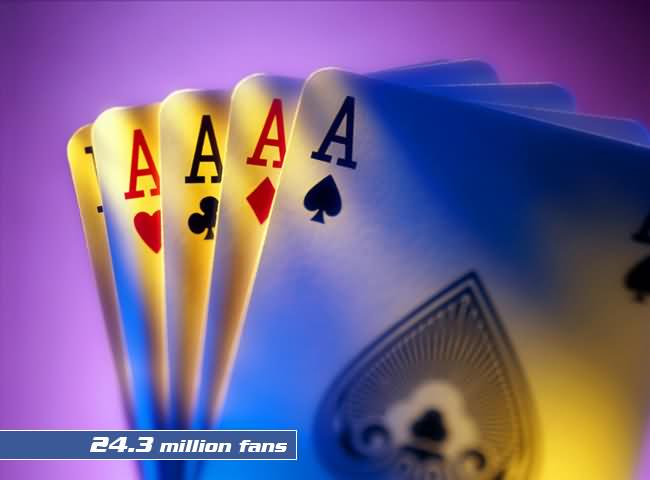 http://www.facebook.com/TexasHoldEm
Texas hold 'em is a variation of the standard card game of poker. The game consists of two cards being dealt face down to each player and then five community cards being placed by the dealer—a series of three ("the flop") then two additional single cards ("the turn" and "the river"), with players having the option to check, bet or fold after each deal.
2. Michael Jackson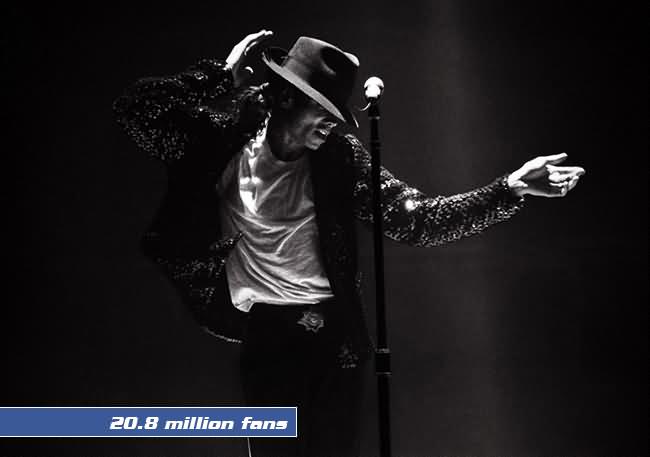 http://www.facebook.com/michaeljackson
Michael Joseph Jackson was an American recording artist, entertainer, and philanthropist. Referred to as the King of Pop, Jackson is recognized as the most successful entertainer of all time by Guinness World Records. His contribution to music, dance and fashion, along with a much-publicized personal life, made him a global figure in popular culture for over four decades. The eighth child of the Jackson family, he debuted on the professional music scene along with his brothers as a member of The Jackson 5 in the mid-1960s, and began his solo career in 1971.
3. Facebook

http://www.facebook.com/facebook
Facebook is a social utility that connects people with friends and others who work, study and live around them. People use Facebook to keep up with friends, upload an unlimited number of photos, post links and videos, and learn more about the people they meet.
4. Lady Gaga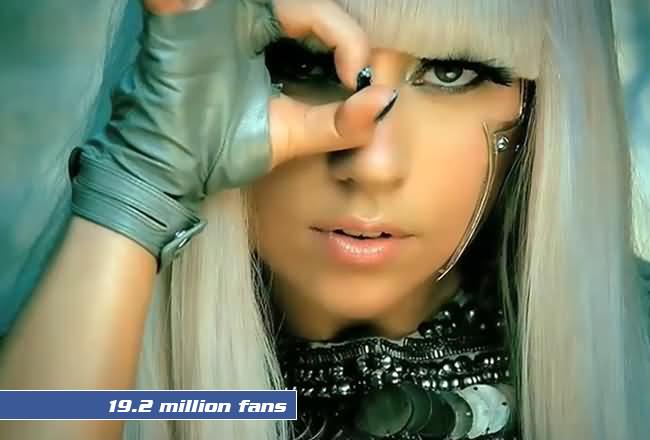 http://www.facebook.com/ladygaga
Stefani Joanne Angelina Germanotta, better known by the stage name Lady Gaga, is an American recording artist. She began performing in the rock music scene of New York City's Lower East Side in 2003 and enrolled at New York University's Tisch School of the Arts. She soon signed with Streamline Records, an imprint of Interscope Records. During her early time at Interscope, she worked as a songwriter for fellow label artists and captured the attention of Akon, who recognized her vocal abilities, and signed her to his own label, Kon Live Distribution.
5. Family Guy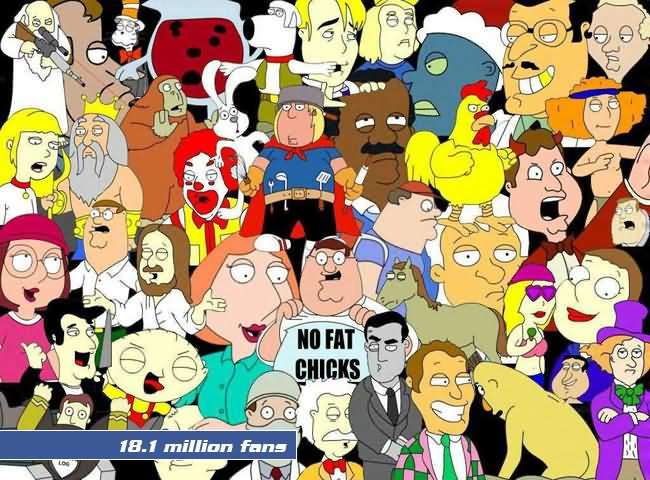 http://www.facebook.com/FamilyGuy
Family Guy is an American animated television series created by Seth MacFarlane for the Fox Broadcasting Company. The series centers on the Griffins, a dysfunctional family consisting of parents Peter and Lois, their children Meg, Chris, and Stewie, and their anthropomorphic pet dog Brian. The show is set in the fictional city of Quahog, Rhode Island, and lampoons American culture, society, television and many aspects of the human condition.
6. Vin Diesel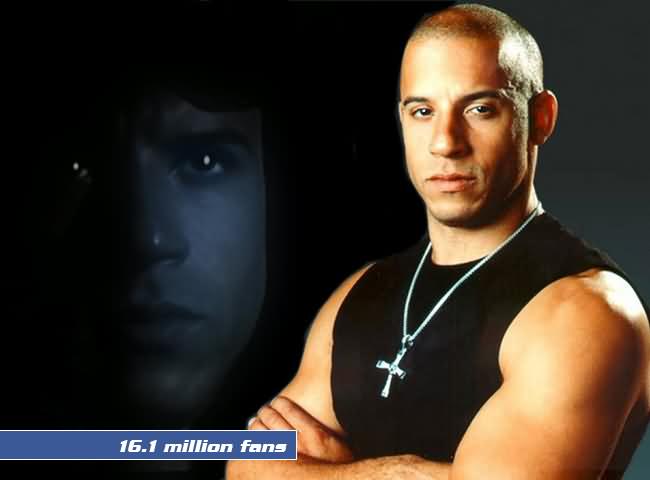 http://www.facebook.com/VinDiesel
Vin Diesel is an American actor, writer, director and producer. He became known in the early 2000s, appearing in several successful Hollywood films, including The Fast and the Furious and xXx.
7. Eminem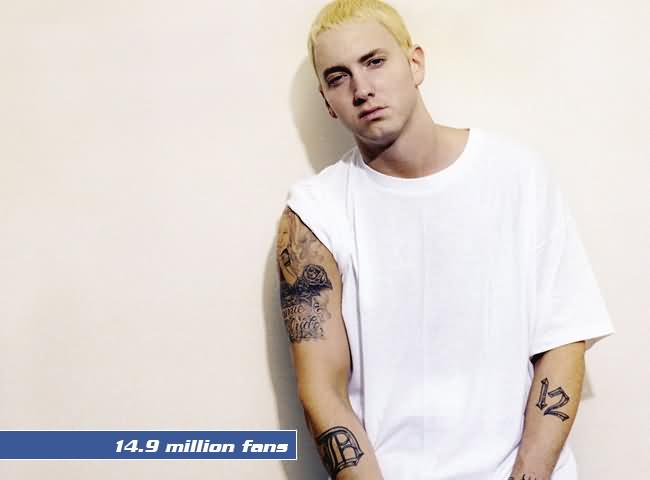 http://www.facebook.com/eminem
Marshall Bruce Mathers III, better known by his stage name Eminem, is an American rapper, record producer, and actor. Eminem quickly gained popularity in 1999 with his major-label debut album, The Slim Shady LP, which won a Grammy Award for Best Rap Album. The following album, The Marshall Mathers LP, became the fastest-selling solo album in United States history.
8. The Twilight Saga

http://www.facebook.com/twilight
Twilight is a series of four vampire-themed fantasy romance novels by American author Stephenie Meyer. It charts a period in the life of Isabella "Bella" Swan, a teenage girl who moves to Forks, Washington, and falls in love with a 104-year-old vampire named Edward Cullen.
9. YouTube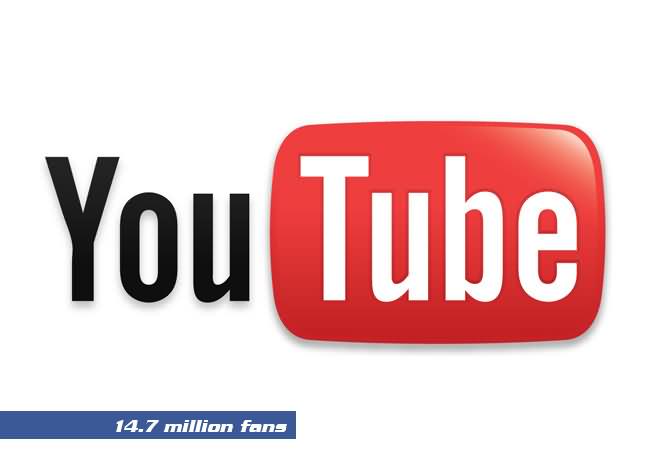 http://www.facebook.com/youtube
YouTube is a video-sharing website on which users can upload, share, and view videos.
10. Starbucks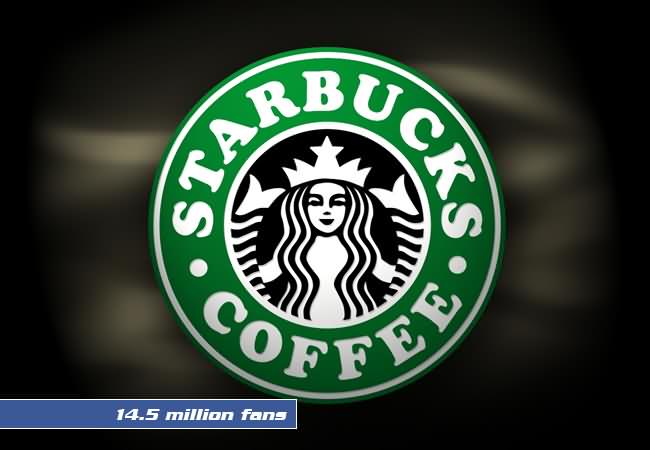 http://www.facebook.com/Starbucks
Starbucks is the largest coffeehouse company in the world, with over 17,000 stores in 49 countries, including over 11,000 in the United States, nearly 1,000 in Canada and more than 800 in Japan.
And last, but not the least: Media Dump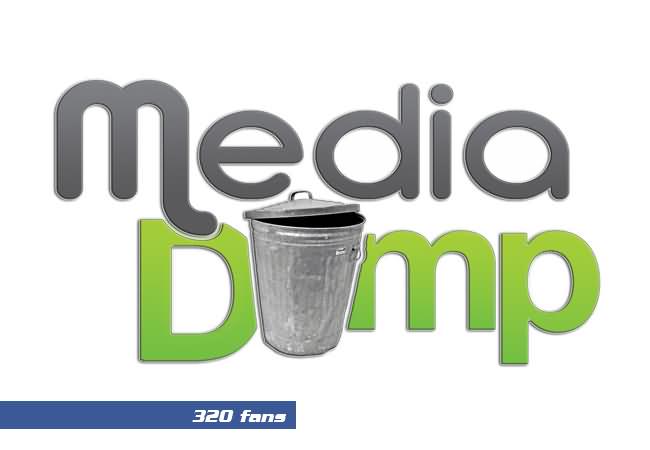 http://www.facebook.com/mediadump
Maybe this fan page will grow into something BIG 🙂