Breathtaking Cherry Blossom Trees In Taiwan
Cherry blossoms attract hundreds of thousands tourists come to Taiwan from February to March. Walking through pink flowers tunnel, thousands of cherry blossoms trees, it makes tourists relax and joyful. No matter what kind of camera you bring to here, any picture taking with cherry blossoms as background is splendid.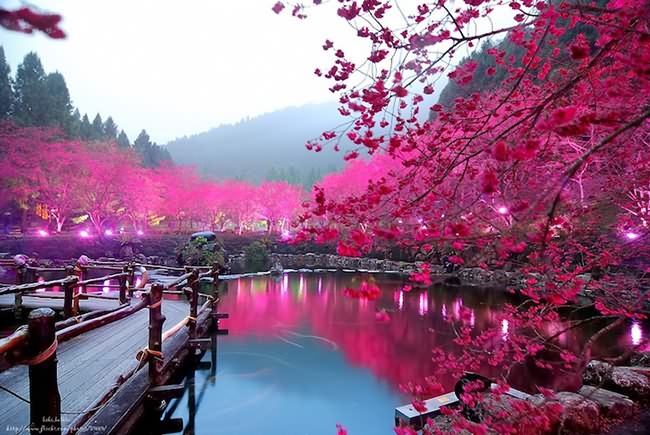 Lighting different colors on trees at night makes it even more beautiful than day time. Using a special "light carving" technique, the trees come alive with light that ranges in color and brightness. With lamplights on each cherry tree, visitors are hit with stunning night scenes.