Better Out Then In project by graffiti artist and political activist Benksy took the streets of NYC during the October 2013, leaving one work of art daily, documenting it on both a dedicated website and an Instagram account. The title Better Out Then In refers to a quote "All pictures painted inside, in the studio, will never be as good as those done outside." by a French artist and Post-Impressionist painter Paul Cézanne.
Some of the work has been destroyed, but luckily for us, even the destroyed art was documented thanks to the technology era we live in. Now in November, we can look back in his 31 day work fullfilled with his genius sense of humor. Here is our list of top 10 best Benksy's art work in NYC.
10. October 17th, at Bronx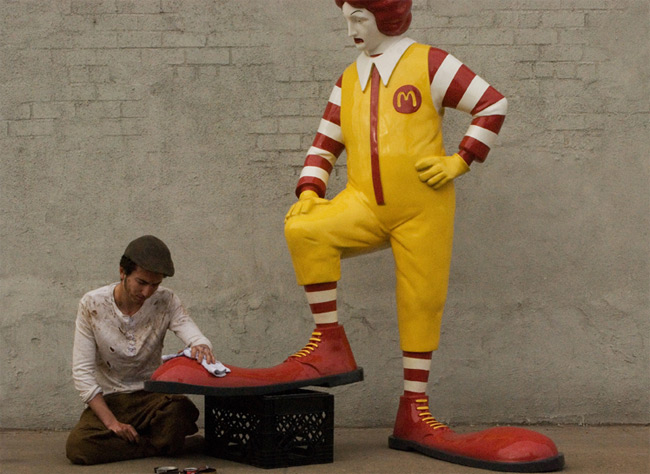 He crafted a giant fiberglass sculpture of Ronald McDonald, with a real live Benksy assistant shining its shoes. It was unveiled in The Bronx but was moved outside of a different McDonald's restaurant across the city around lunch time for several days
9. October 1st, at Manhattan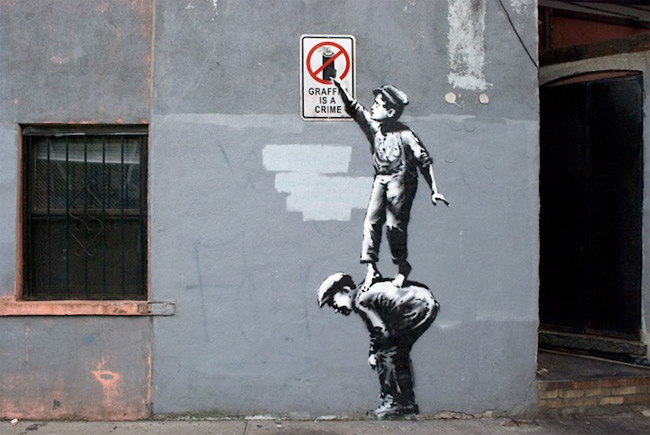 "Streets in play" photo captures a boy reaching out for a bottle of spray and writing "Graffiti is a crime" the piece has audio accompaniment that can be heard either on the website or by calling a toll-free 800 number.
8. October 15th, on a building in TriBeCa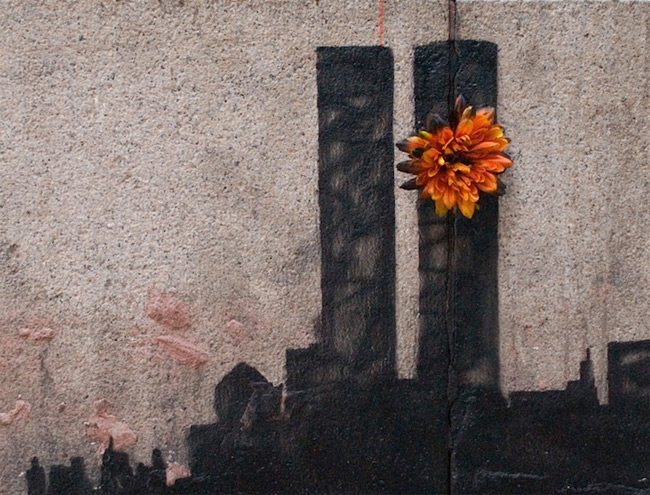 This one represents former Twin Towers, with a burnt-orange chrysanthemum in place where one of the hijacked airplanes struck the North Tower.
7. October 29th, at 23rd street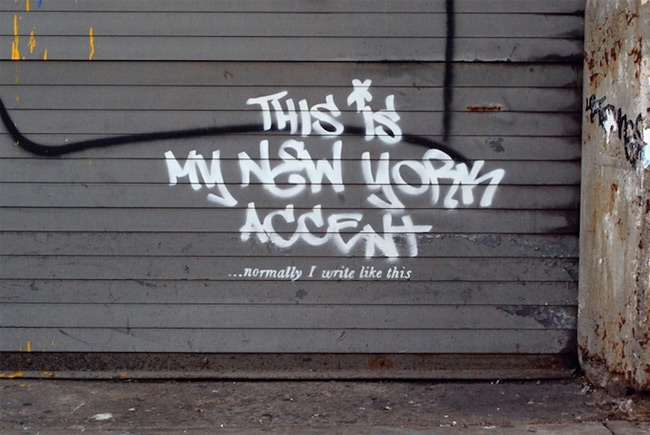 A thrift store painting vandalized. He named this one "The banality of the banality of evil". The banality of evil is a famous phrase from philosopher Hannah Arendt
6. October 2nd, Westside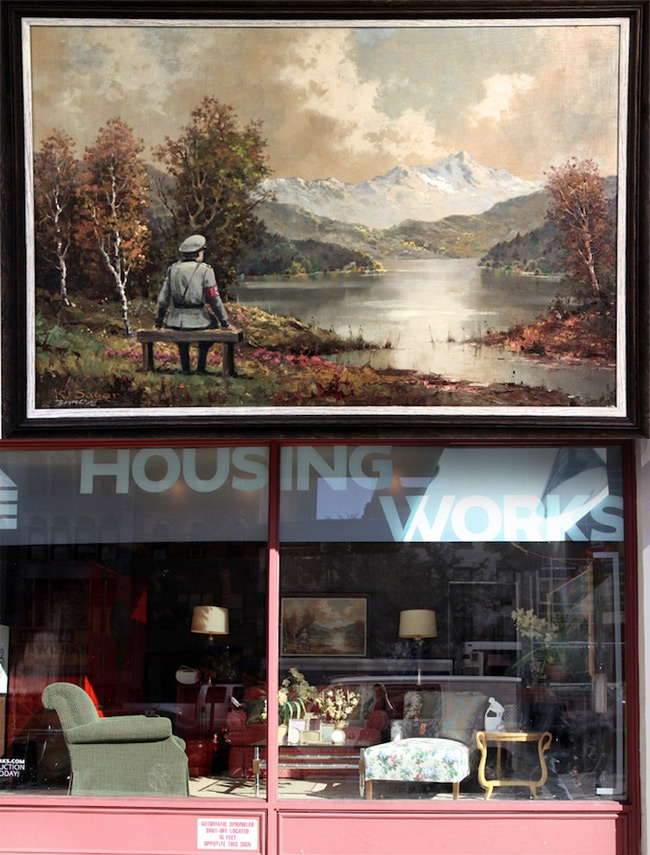 Sarcastic way of representing the New Yorker accents and attitudes.
5. October 13th, at Central Park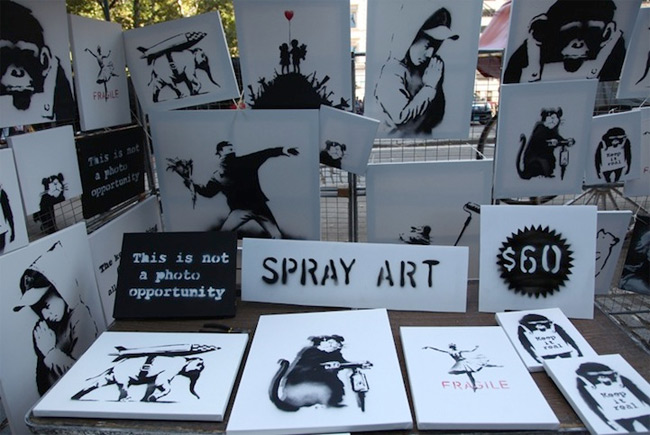 The "Art Sale" setup in the park, where people could buy his original art work for $60 without knowing its Benksy's.
4. October 24th, Hell's Kitchen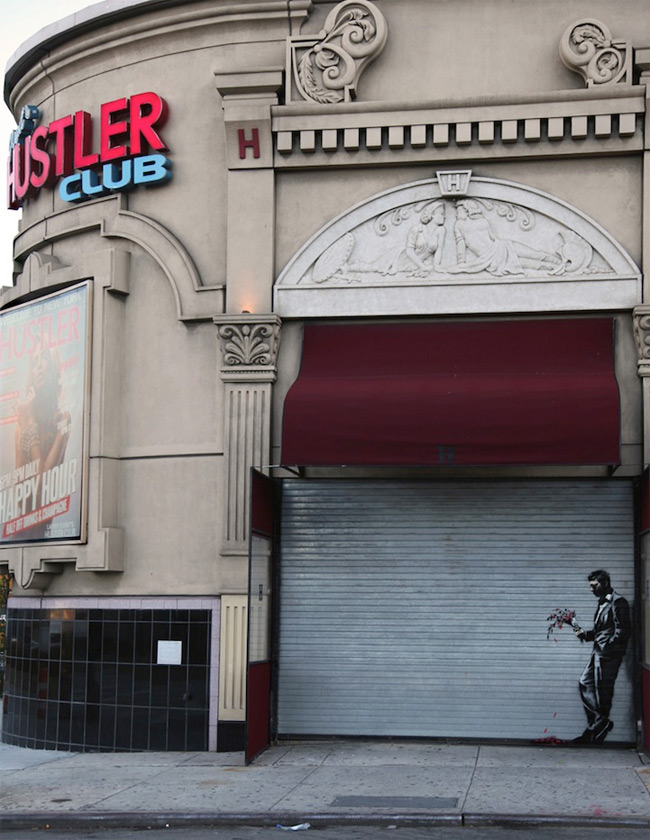 "Waiting in Vain," Banksy's 24th installment outside a Hustler Club
3. October 20th, Upper West Side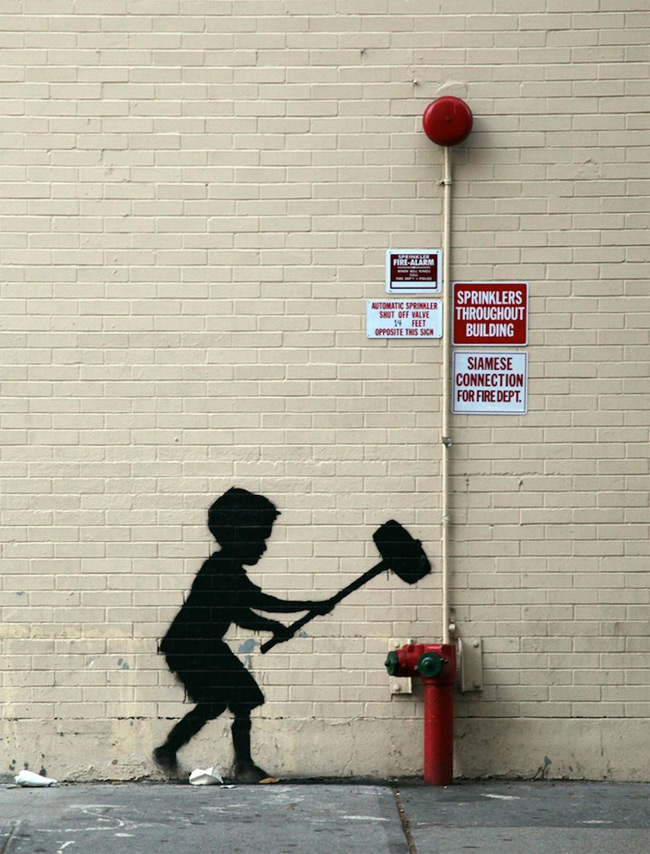 A child playing a high striker like a carnival game.
2. October 5th, all city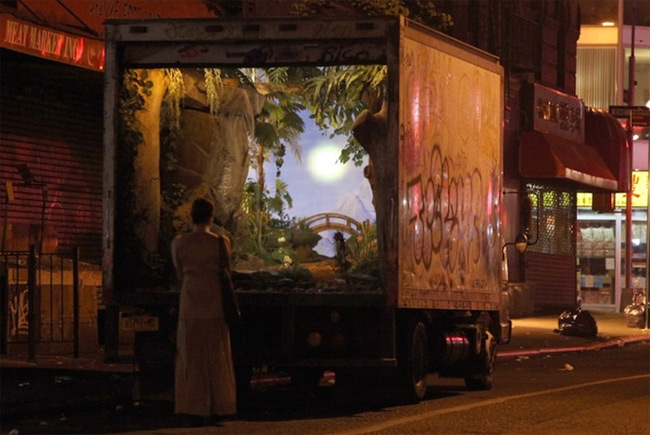 A mobile garden made out of a NY delivery truck
1. October 11th, Meatpacking District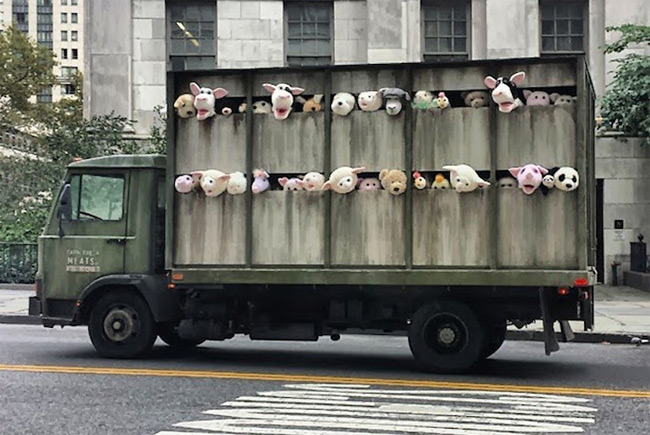 "Sirens of the Lambs"