This is Zeus, a blind starry-eyed owl who currently lives at the Wildlife Learning Center, Sylmar, California. Owls are incredible creatures that we don't get to see up close and personal all too often. For one, they are excellent at camouflaging during the day, hiding in trees with their eyes closed tight so that you can pass one and never even know they are there. So you can imagine the surprise one Southern California family got one morning when they opened their door and found an injured owl on the porch.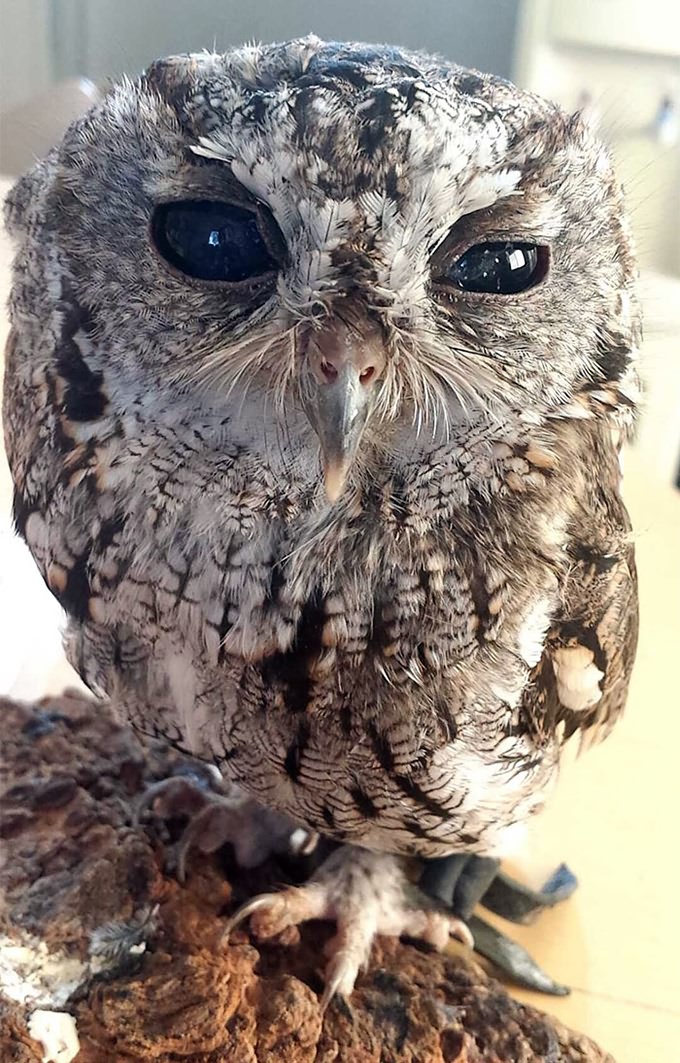 Zeus flew directly into the wall of a house and bumping his head. Though clearly scared, he was largely okay. The reason Zeus flew into the wall in the first place has to do with him being almost completely blind. They couldn't simply release him into the dangerous wild so they kept him in the Center. Since he had mesmerizing starry eyes, they named him Zeus, the Greek God of the sky and thunder.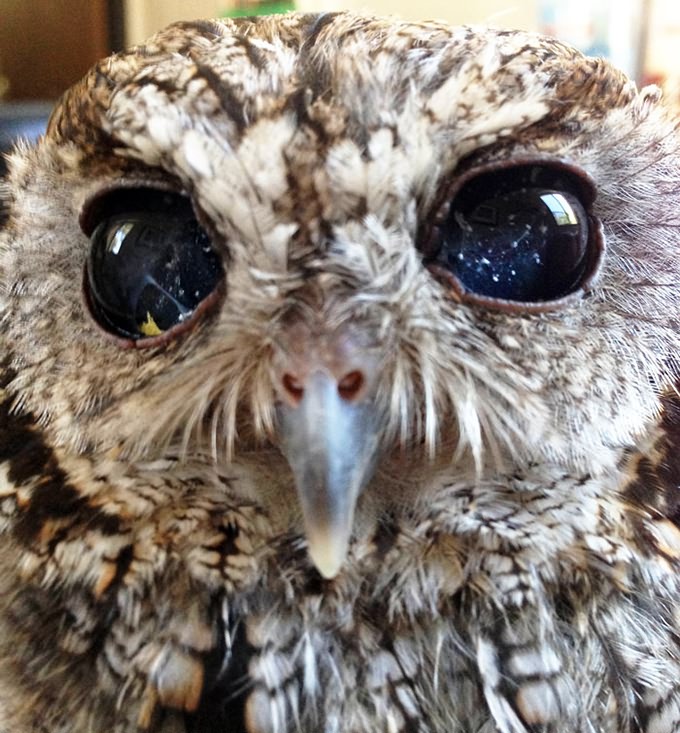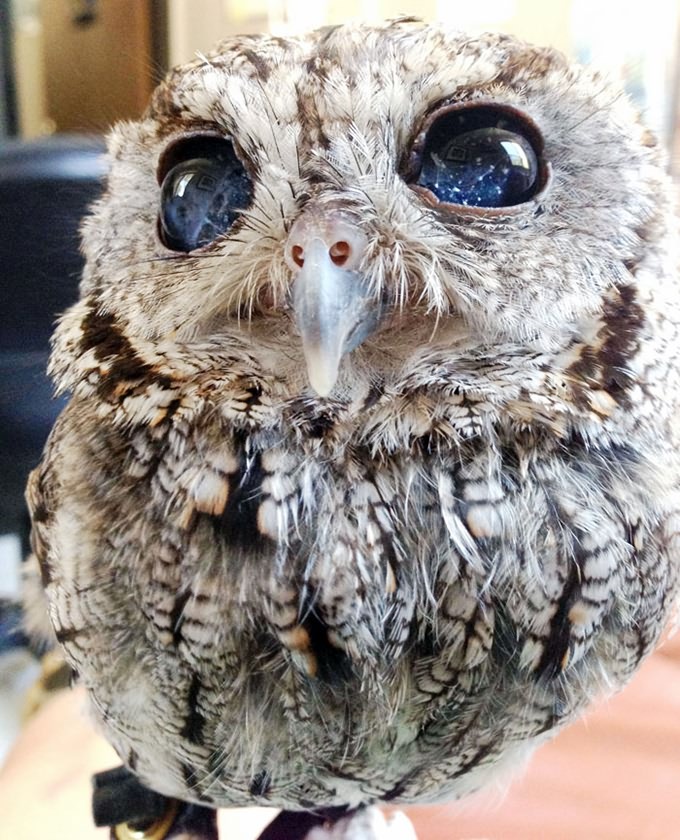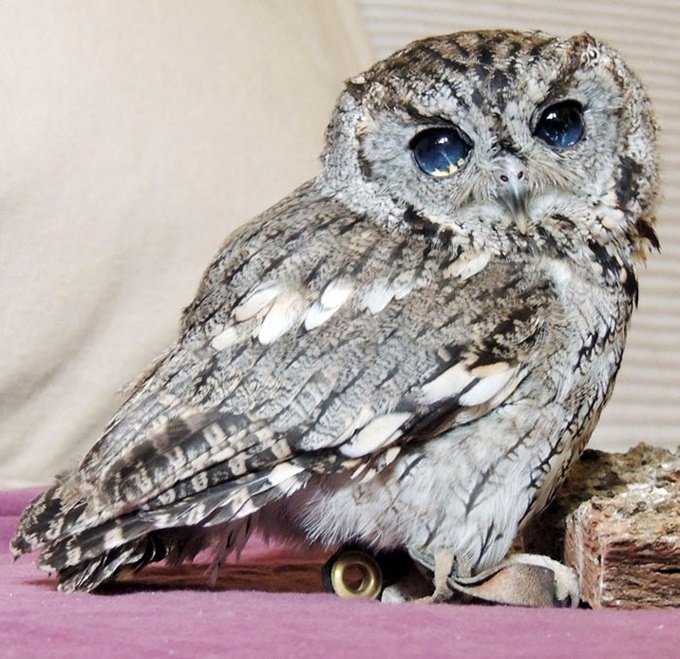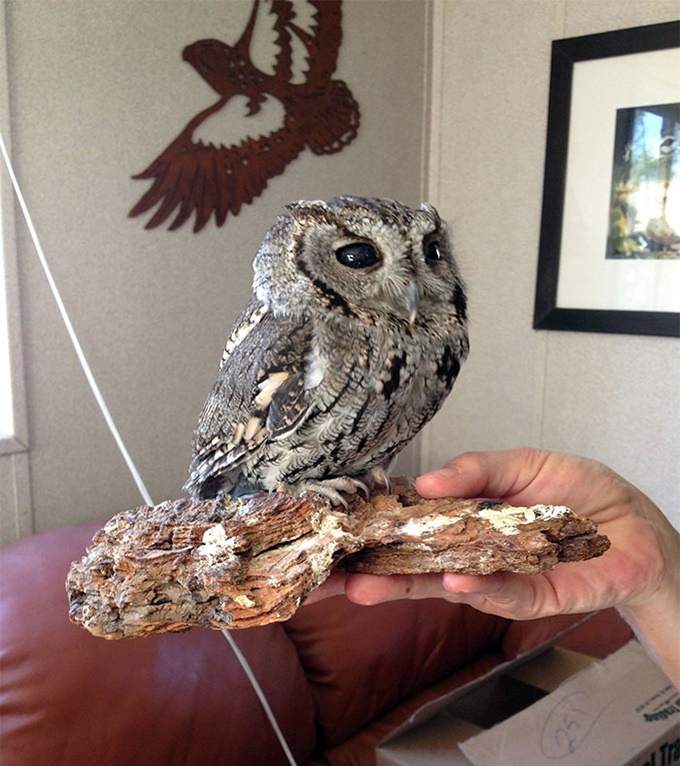 Now Zeus is a full-time resident of Wildlife Learning Center, bringing happiness to every visitor. Zeus is very friendly and loves to be near people, so if you're ever in California, be sure to visit him and his friends in the Wildlife Learning Center.