This year's selection of rice paddy art has begun to crop up in fields across Japan.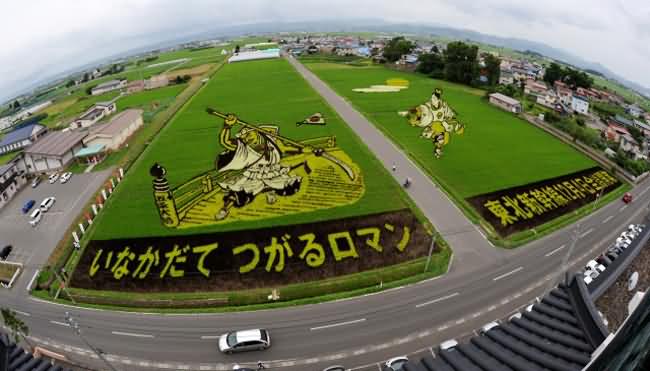 Two historical figures – the legendary warrior-monk Benkei (left) and the warrior Ushiwakamaru, a.k.a. Minamoto no Yoshitsune (right) – have emerged in a pair of fields in the Aomori prefecture town of Inakadate. For nearly 20 years, the town has prided itself as home to Japan's finest rice crop art, which is created by carefully arranging different colors of rice plants in the field.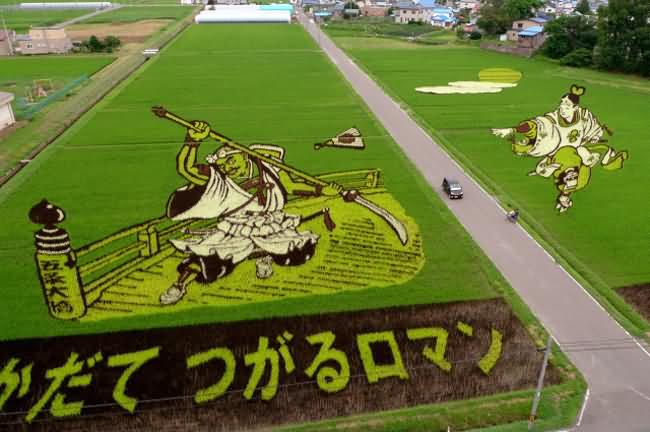 Benkei (left) and Ushiwakamaru (right)
Benkei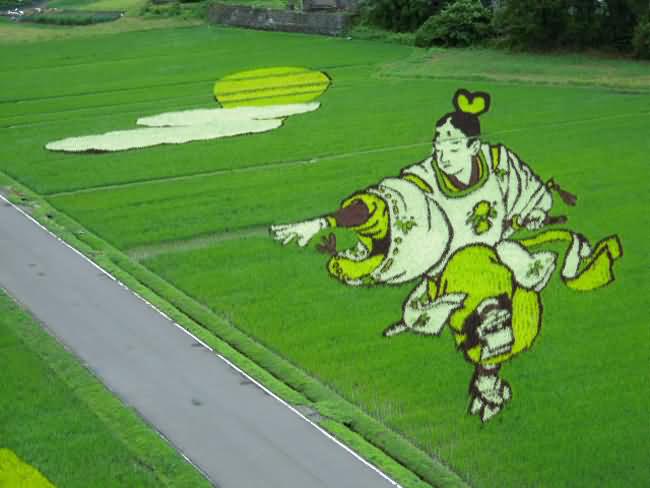 Ushiwakamaru
Ushiwakamaru in late June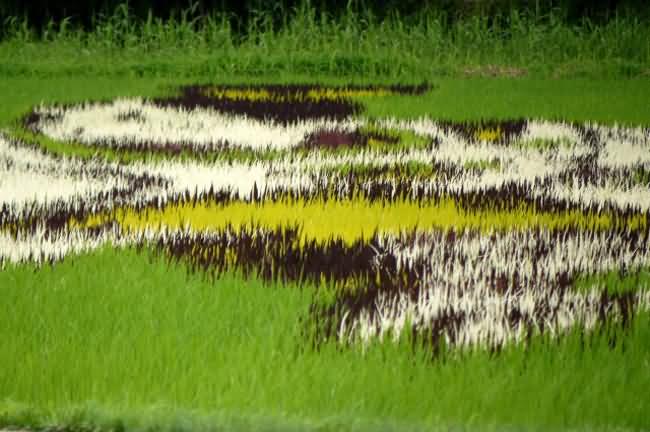 View of Ushiwakamaru at ground level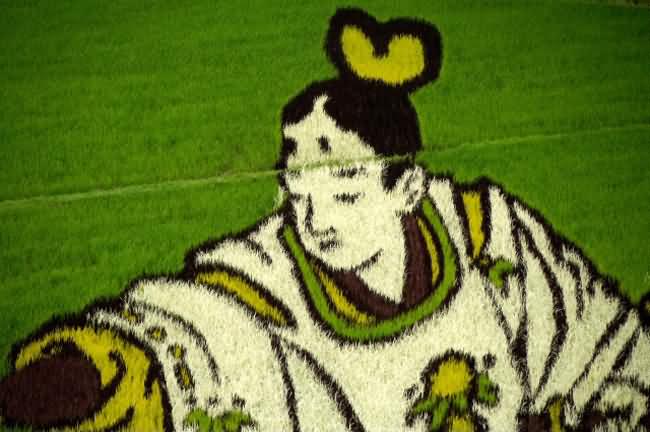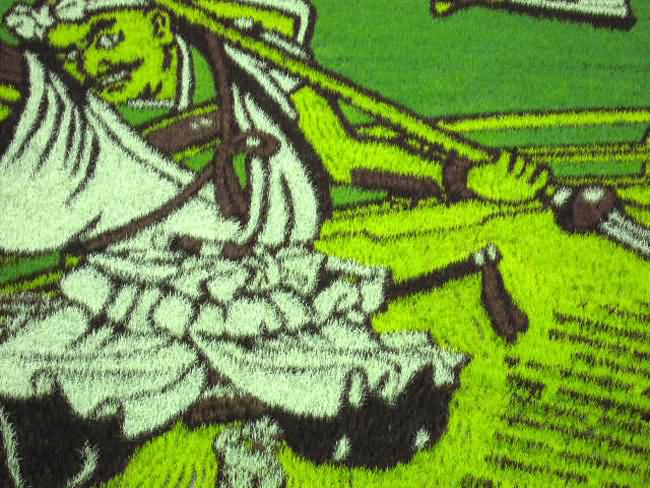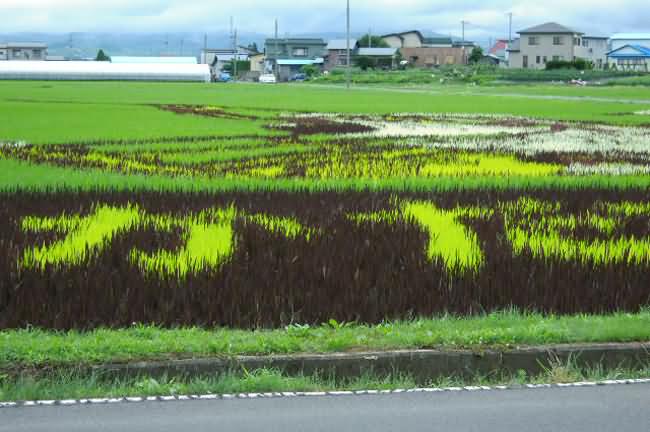 View of Benkei at ground level
Here are a few more works of rice paddy art from other parts of Japan.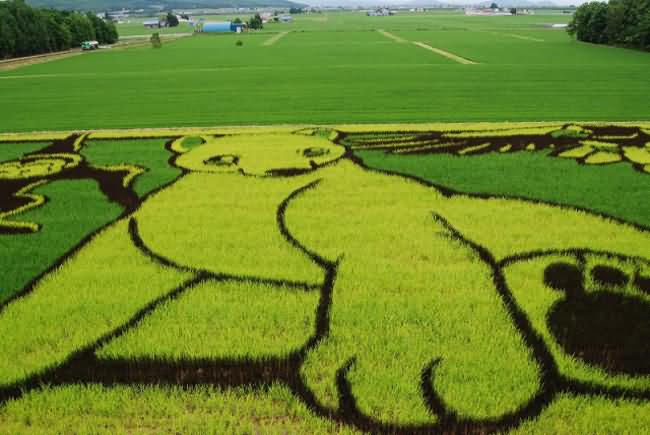 Animals in Asahikawa (Hokkaido)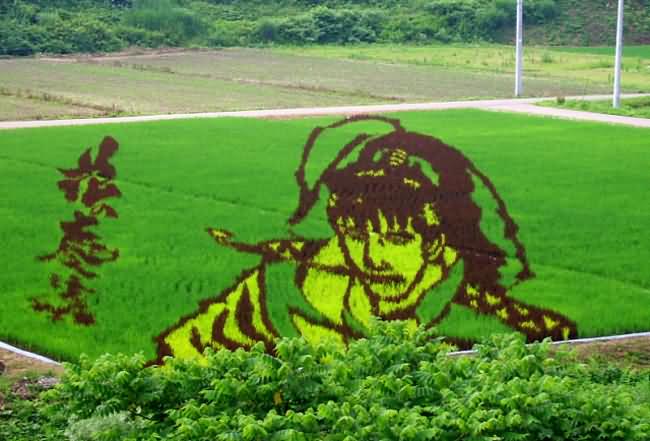 Samurai Keiji Maeda in Yonezawa (Yamagata prefecture)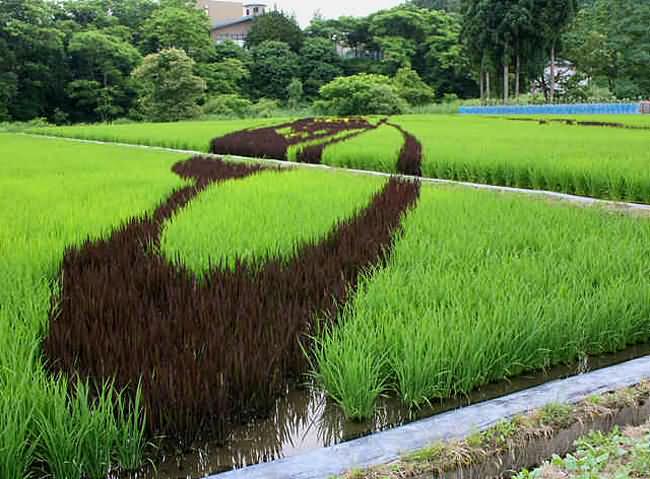 View from top of Keiji Maeda's head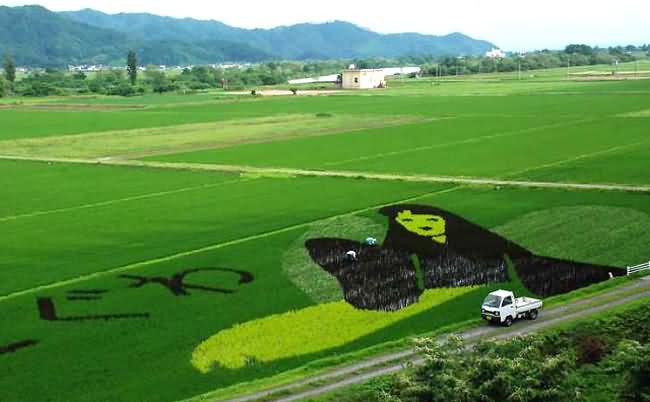 Princess Okaiko, a local folklore figure, in the town of Shirataka (Yamagata prefecture)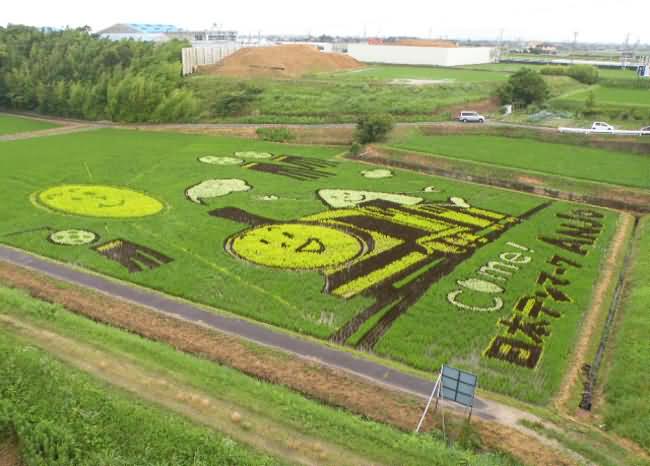 Rice paddy art at Denpark in Anjo (Aichi prefecture)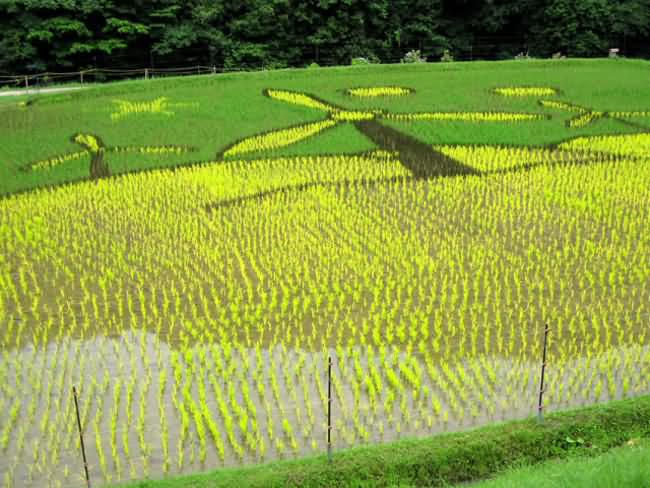 Rice paddy art at Sakakibara onsen (Mie prefecture)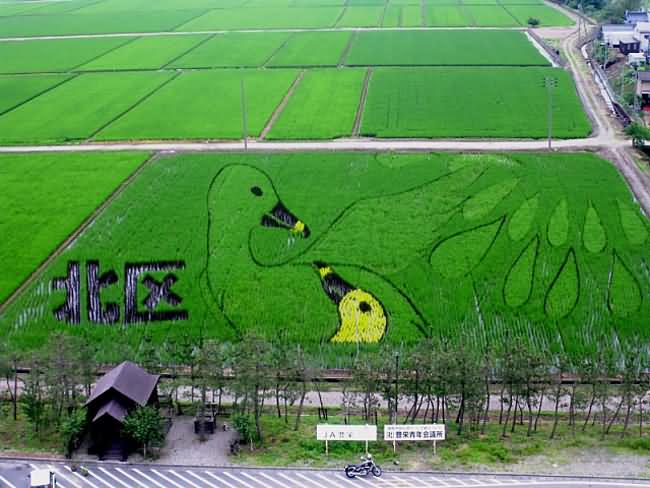 Ducks near Fukushimagata Lagoon Water Park (Niigata prefecture)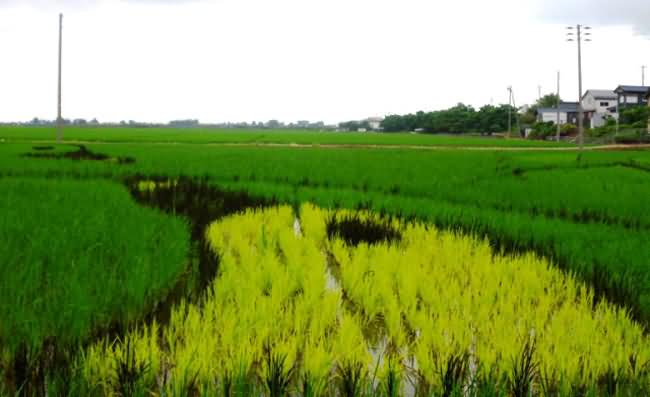 Ground level view of ducks near Fukushimagata Lagoon Water Park (Niigata prefecture)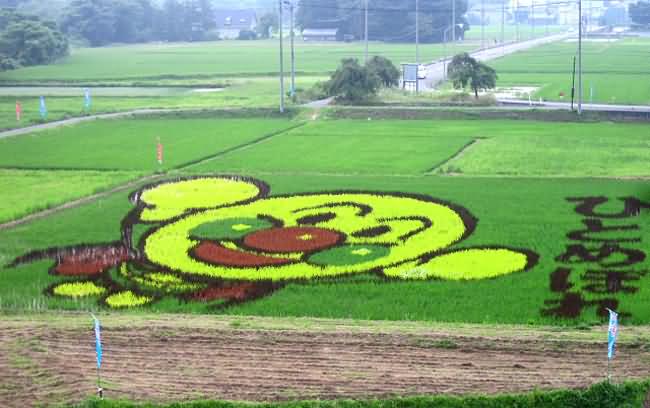 Anpanman in the Mizusawa area (Iwate prefecture)