Gary LeMaster has to be one of the world's most gifted sculptors. After all, how many people can take an egg and turn it into an intricate and detailed work of art? This most remarkable artist, who has never entered any of his sculpture work into competitions, began life being born in New Zealand where his father, a US soldier, was stationed at the time. LeMaster then grew up in the USA, learning how to use tools and the complexities of woodworking from his dad, while gaining a deep appreciation of music and the the fine arts from his mother.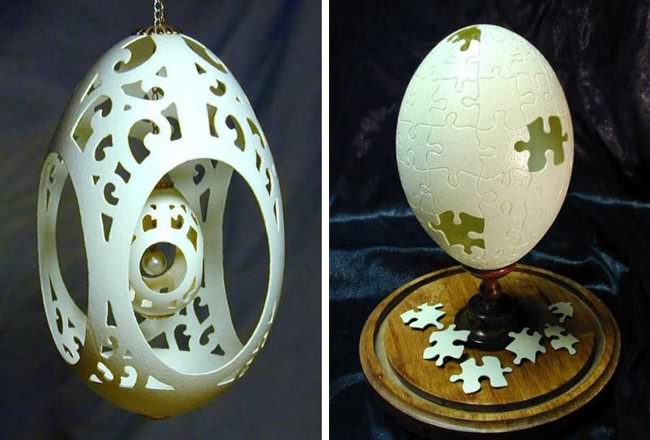 This is what Gary has to say about his unusual choice of material: "I personally believe that the time-honored traditions of egg decorating are too exquisite to be lost in the hustle and bustle of modern life, and have tried to take the art to a new level. Each and every one of my EggZotica creations is meticulously designed and carved by hand and I am proud to be able to offer them to my customers and collectors. Even the commemorative issues are individually carved and signed."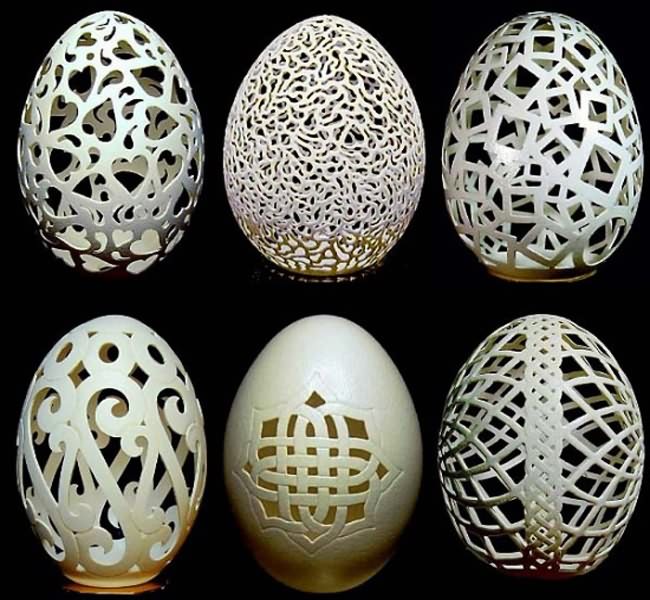 Honestly, when I first saw these interesting and unbelievable artworks, I thought they were made from either ceramic or plastic, but to my surprise turned out to be real egg shells. These eggshells are real ones produced by geese, ostrich, rhea, emu, turkeys, chickens, etc. Gary just uses them and turns them into these mind-blowing pieces of art. But, what I like the best is the fact that he uses only eggs that are infertile or that have been fully incubated but have failed to hatch. The process of creating these artworks begins with emptying and cleaning of the eggs, which is then followed by drying them. He then sketches the details of the artwork directly on the shell using a pencil. Then, the actually sculpting starts by cutting the shell using a variety of diamond and carbide cutting tools and a compressor-powered dental handpiece that spins at 400,000 rpm.
Once the sculpting process is complete, Gary removes the remaing pencil marks with his hands and an abrasive cleanser. He then bathes the egg in bleach to disintegrate any membrane residue on the inside surface. Finally, the sculpture is signed and sealed with three or four coats of lacquer. The glass dome the sculpture comes in not only adds to the aesthetics, but also helps preserving it. Now the next time you are confused about what to gift your loved ones, you know what to buy.