Finding a job is hard. But one should never give up hope in landing that dream job. Even if you have a job, there's a good chance that if you're reading this at work, you aren't being productive. There are some jobs out there that are just so damn awesome that they are worth describing in further detail. Below is a list with the 9 most awesome jobs for men which some lucky guys landed making us pretty jealous.
Wine & Beer Taster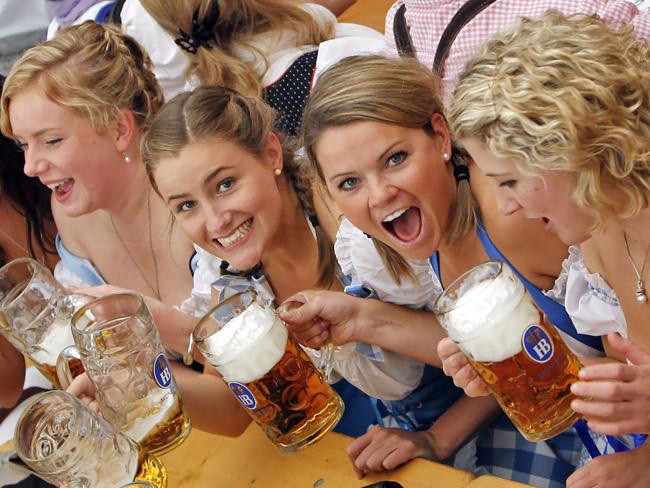 When you have a job like this, you have a warm, fuzzy feeling inside more often than most of us do. Every brewery needs a brew master, every winery needs a chief and these are the guys that ensure quality by making sure the products taste right. We all drink beer and wine probably on a regular basis but the main difference between us and these guys is that they get it for free, they get the best and they also get paid pretty damn well for drinking all day long. Cheers to that!
Medical Marijuana Tester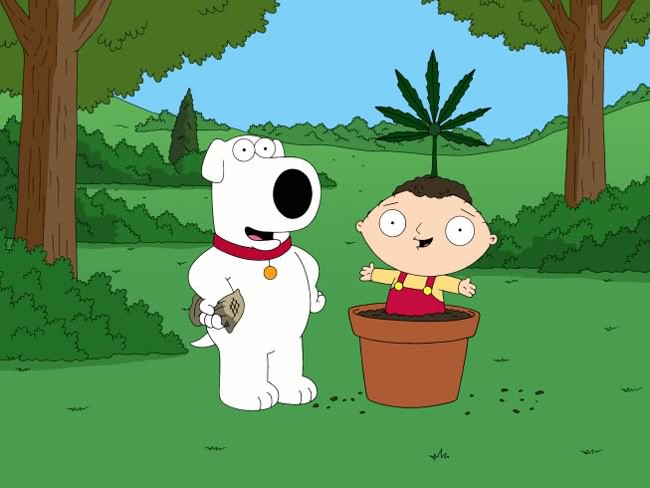 These are the guys that literally get a high from their jobs! Since marijuana dispensaries pop up in more and more states there was a need for someone who can test the quality of these places and their products. So, if you want to get high on a regular basis and maybe even get paid for it, this job might be perfect for you. But you have to be able to legally buy your own medical marijuana.
Food Critic & Travel Writer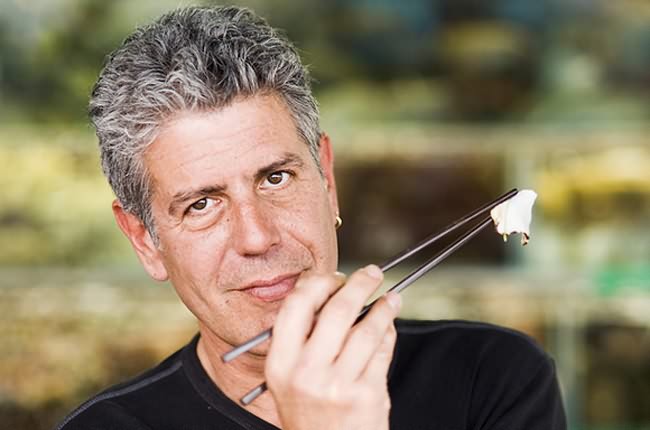 Actually these could be two different jobs but they go really well together. Getting paid to eat is a great way to make a living and one that very few have the luxury of experiencing but getting paid to eat and also travel to different places around the world is amazing! Think of Anthony Bourdain. He basically gets paid to fly around the world sampling crazy food for his show No Reservations drinking, smoking, having fun and eating while getting paid the entire time.
Paradise Island Caretaker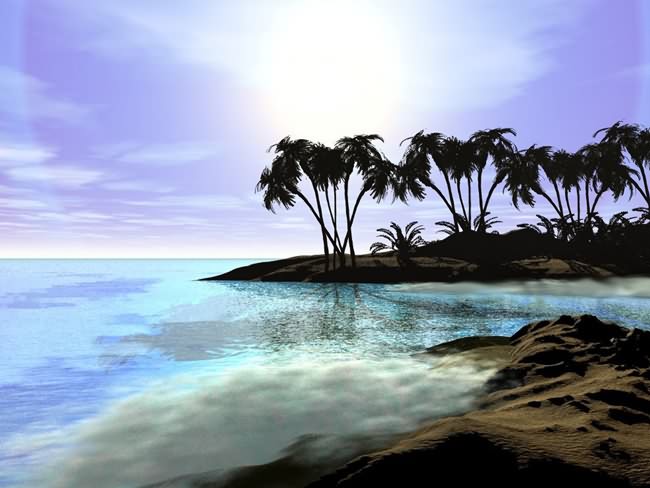 Ben Southall beat out nearly 35,000 applicants from around the world for the dream assignment to swim, explore and relax on Hamilton Island in the Great Barrier Reef while also writing a blog to promote the area. He got a six month contract to serve as caretaker of this tropical Australian island worth $111,000 and he has to live in a three bedroom villa complete with pool and so on. If there are any paradise islands which need a caretaker, I'm available for the job. Oh yeah!
Prostitute Quality Control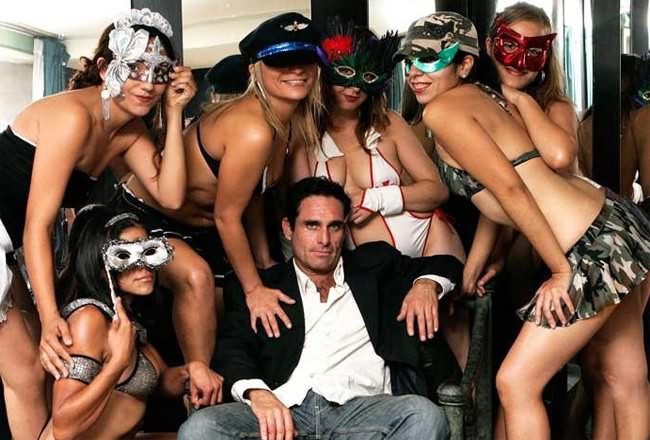 Yes, I know what you're thinking again. Why is the woman in the cop outfit not wearing a mask like the others? Jaime Rascone has a job that most men would die for to have. He is in charge of quality control of a brothel in Santiago, Chile. Any girl that is thinking about working for Madam Fiorella's brothel undergoes many tests. First, they do a typical job interview followed by a psychological evaluation. The girls then go to photoshoots. After this, girls are eliminated until six are remaining. This is where Jaime comes in. He has sex with the remaining six girls in one day, all the while taking notes on how they move, talk and act during sex. He then gives his notes to Madam Fiorella. Unfortunately, the job is so "stressful" that he can only do it once a month. Poor guy.
Waterslide Tester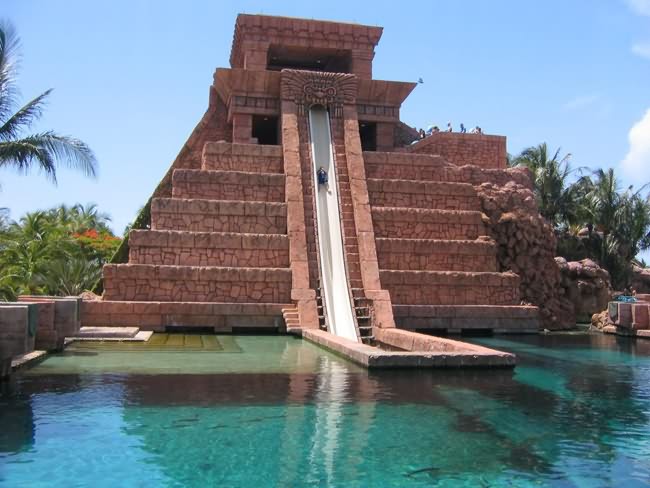 Where do I sign up for such a job? Well, you'll have to ask Tommy Lynch. He is the official "Lifestyle Product Development Manager" for First Choice and his job requires him to travel the world testing the company's waterslides at their resorts. He tests for water quality, speed, height and just general "fun-ness" of the slides. Lynch has been to resorts in Greece, Mexico, Dominican Republic, Jamaica, Cyprus, Turkey and many other exotic places. The toughest part of his job? Going down the slides when it is cold out.
Spy for the Government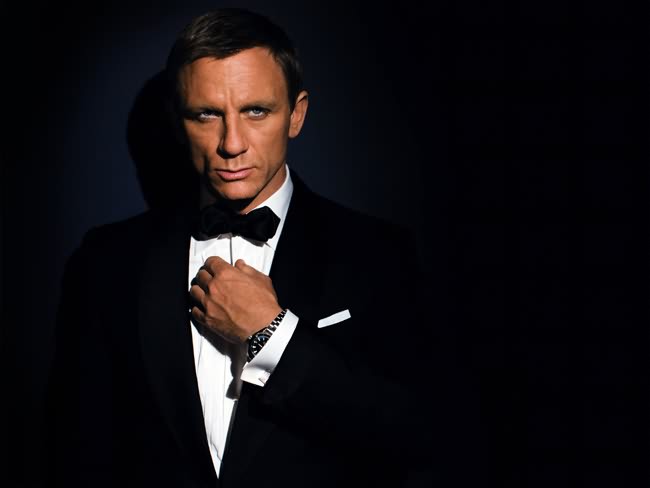 I don't really know if spy for the government is the right job I'm thinking of. Something like James Bond is doing in all his movies, being a secret agent or something like that. I'm a big Bond fan and I'm pretty sure we'd all love to be like him. This job would involve an insane paycheck, guns, gadgets, hideouts, secret missions and.. you can get any women you want. The only downer is your life is practically a secret but I'm sure you won't care about that … right?
Victoria's Secret Photographer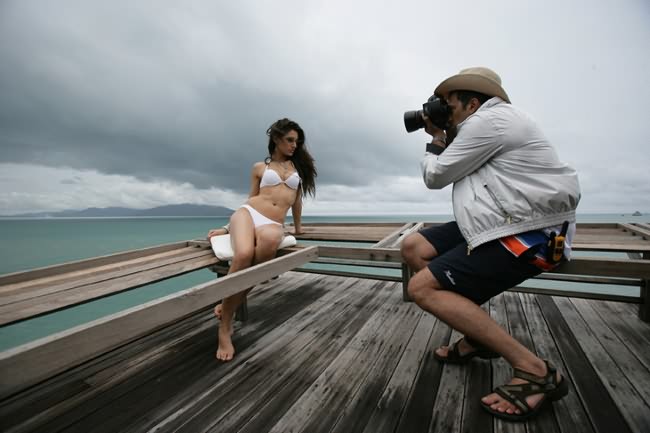 Actually being a photographer for any fashion magazine would be great too. You'll meet hot models and celebrities on a daily basis, shoot beautiful faces, get free tickets to fashion shows and other celebrity events and so on. But being a Victoria's Secret photographer … that's even better. You'll shoot those delightful angels wearing only sexy lingerie or bikinis in exotic locations, you'll have a crazy night life and of course, make shit load of money.
Top Gear Presenter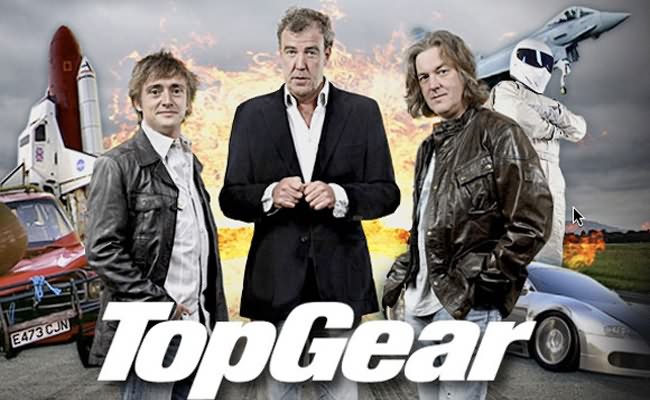 If you've never heard of Top Gear, you probably lived under a rock until now. It's one of the most popular TV shows in the world and probably the best and funniest TV show about cars. The show is hosted by Jeremy Clarkson, Richard Hammond and James May and all they do all week long is testing supercars, doing crazy challenges, hitting into each other and well … saying a lot of shit words on public tv. They wear jeans to the office every day because the office is a demolished airfield and hangar and a regular Friday for a Top Gear presenter might involve racing a Bugatti Veyron against a jet for example.