The Real Meaning Of National Flags
We are so used to seeing our flags everywhere but do you know the real meaning behind your national flag design? This super creative ad campaign will explain you 8 flags, and then you'll definitely get the rest of the world's flags.

This flag ad campaign know as "Meet The World" is created by Icaro Doria who has been working for the Portuguese news magazine Grande Reportagem, known for its photo-journalism and investigative reporting, for the last 3 years. The idea is to bring across concept that the magazine grande Reportagem offers profound journalism about topics of real importance to the world of today. Initially intended only to be a poster campaign, Meet The World was a hit in chain letter emails.

U.S.A.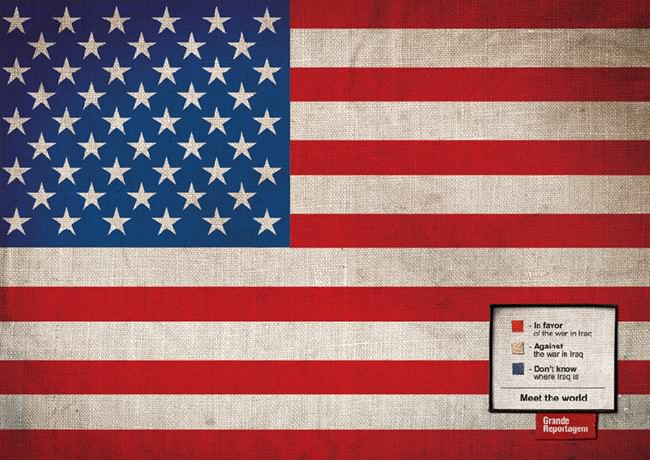 Red - In favor of the war in Iraq
White - Against the war in Iraq
Blue - Don't know where Iraq is

European Union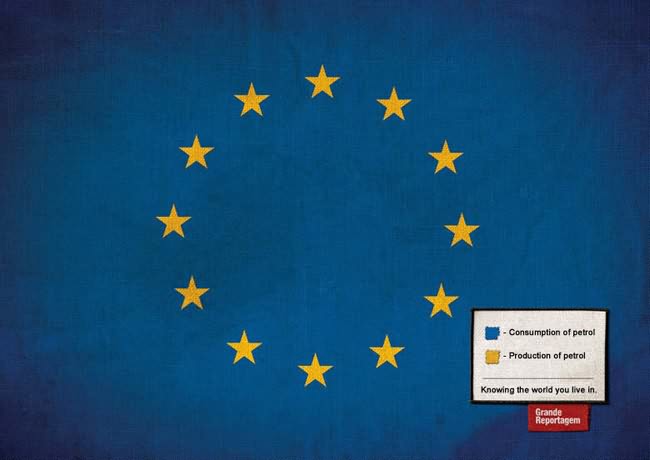 Blue - Oil consumption
Yellow - Oil production

China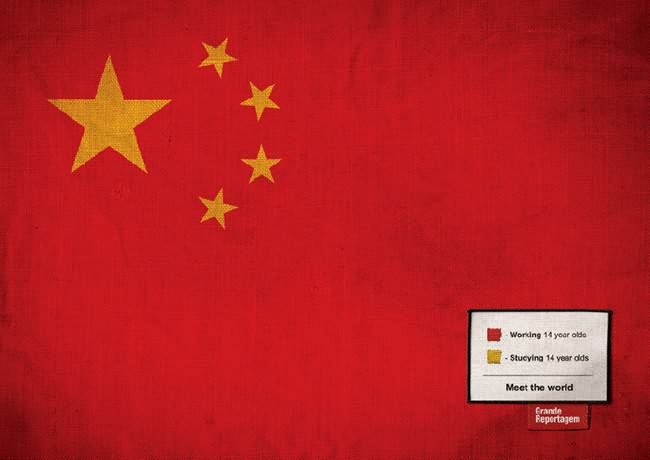 Red - Working 14 year olds
Yellow - Studying 14 year olds

Brazil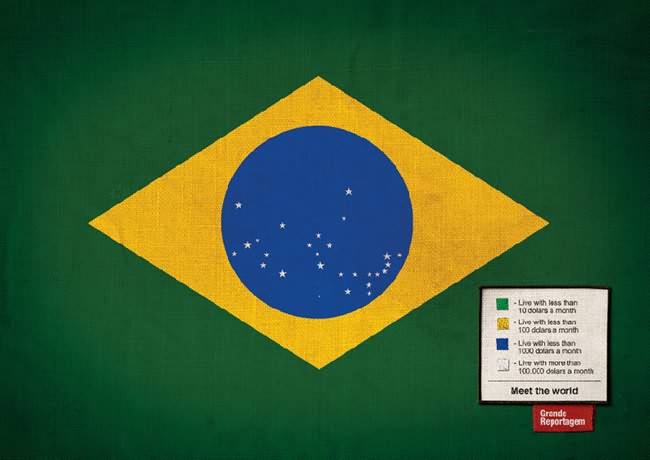 Green - Live with less than 10 dolars a month
Yellow - Live with less than 100 dolars a month
Blue - Live with less than 1000 dolars a month
White - Live with more than 100.000 dolars a month

Angola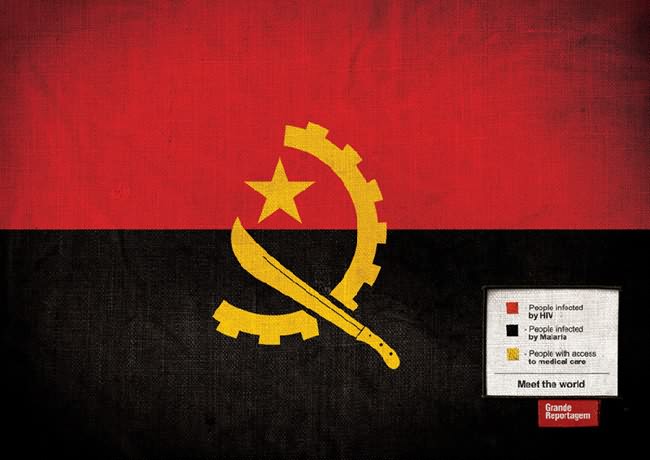 Red - People infected by HIV
Black - People infected by Malaria
Yellow - People with access to medical care

Burkina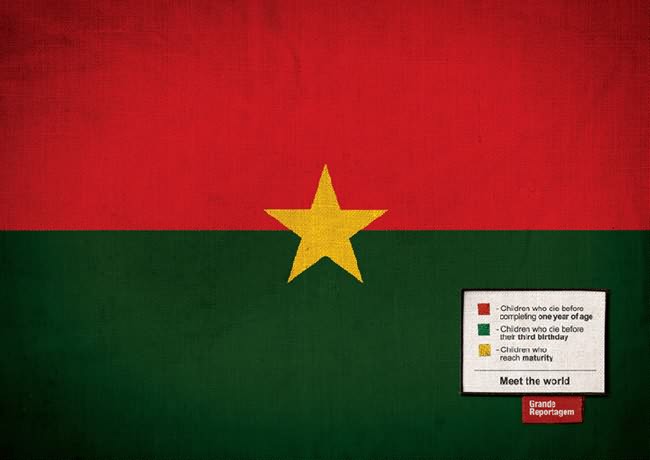 Red - Children who die before completing one year of age
Green - Children who die before their third birthday
Yellow - Children who reach maturity

Columbia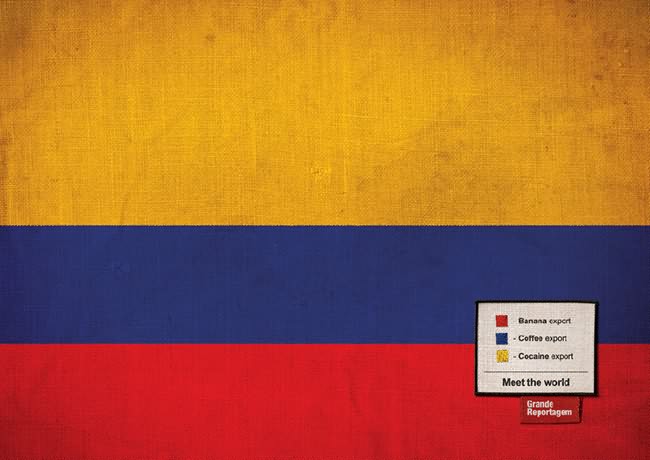 Red - Banana export
Blue - Coffee export
Yellow - Cocaine export

Somalia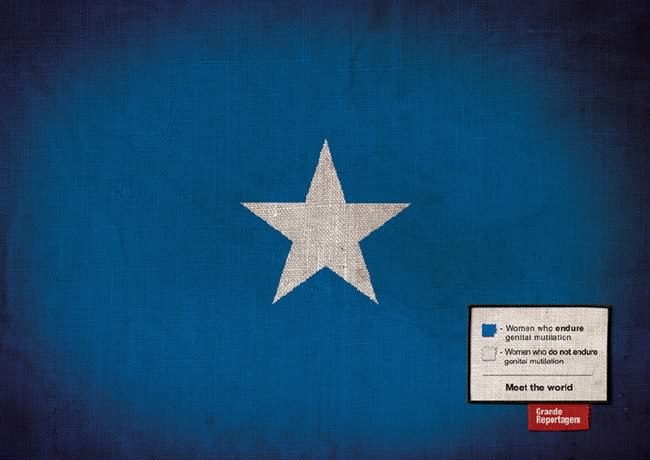 Blue - Women who endure genital mutilation
White - Women who do not endure genital mutilation

Send Us Your Flag