8-Bit Video Game Characters In Real World
If retro gaming characters lived among us, it might look something like Aled Lewis' photographs. Aled Lewis injects some humor into his pictures by placing miniature 8-bit characters into actual settings. Most art-incorporated photographs Iíve seen are fairly serious, so it's nice to see that Lewis is taking the fun approach. Enjoy in these funny photos from E-Honda wrecking a car to Bowser cruising around on the beach.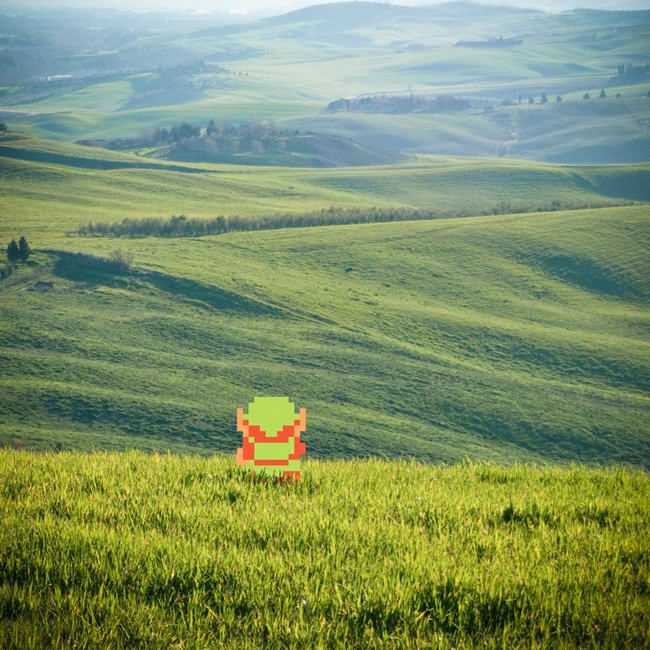 "I hadn't intended for it to be a series but after I'd finished the Ski-Free Yeti walking in the snow, I figured it might be fun to put other iconic video game characters in real-life scenarios. As a kid I would become completely immersed in these crude pixel environments and they would seem very real! I thought it would be fun to try to capture that to express how gamers see these worlds.", Aled says.