Make Fantastic Sci-Fi Characters By Using Paper Only
We all watch sci-fi movies, and are impressed by the futurism and the fantastic creatures portrayed. Shunichi Makino, a Japanese graphic designer, has taken that passion of the movies down onto paper, and has been crafting breathtaking paper models of sci-fi creations. For years he has been crafting sci-fi creations out of paper, and in his collection you can find Star Wars characters, the Terminator, Iron Man and others. Makino has also made it possible for everyone to download the patterns in PDFs so that you can cut it and built the models yourself in the comfort of your own home.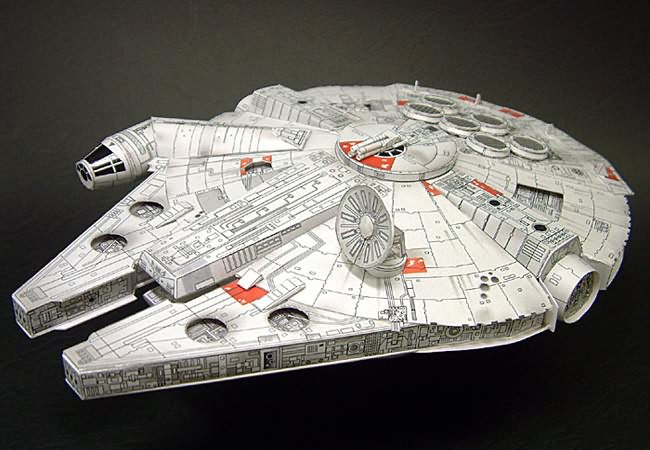 Mister Makino says designing the elaborate paper models was a lot more difficult than actually building them. Putting the paper cut-outs together is the fun part.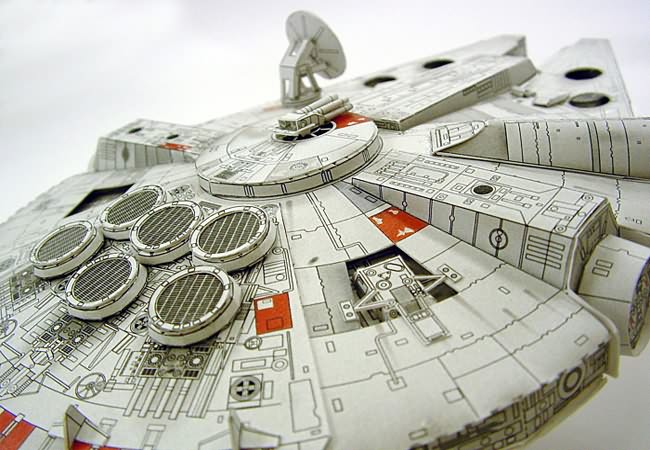 Download patterns to make a Millennium Falcon (1, 2, 3, 4, 5, 6, 7, 8 & 9)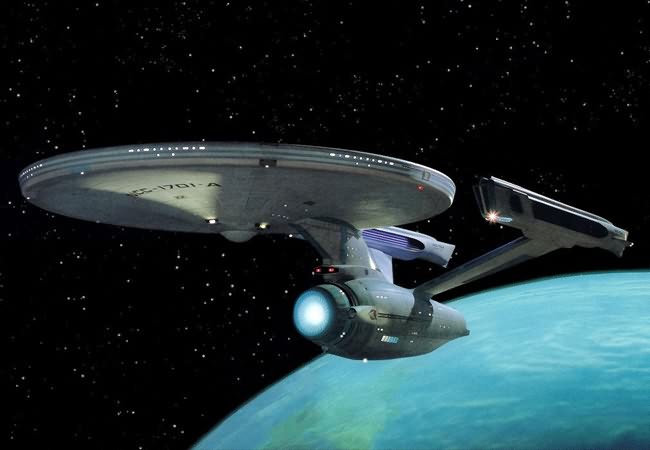 Download patterns to make a U.S.S. Enterprise (1, 2, 3, 4, 5, 6, 7, 8, 9, 10, 11, 12, 13 & 14)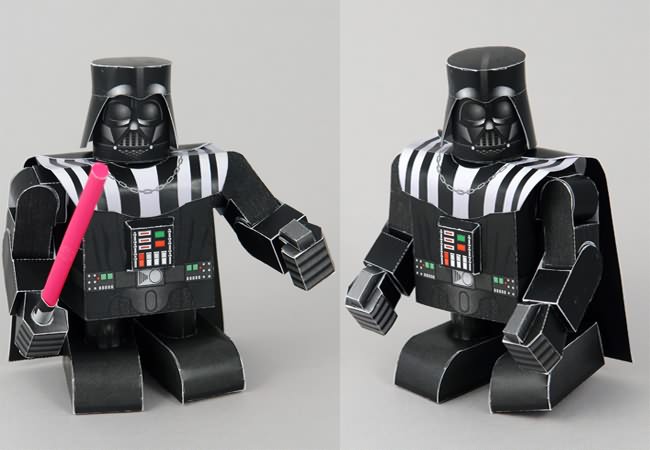 Download patterns to make a Darth Vader (1, 2, 3 & 4)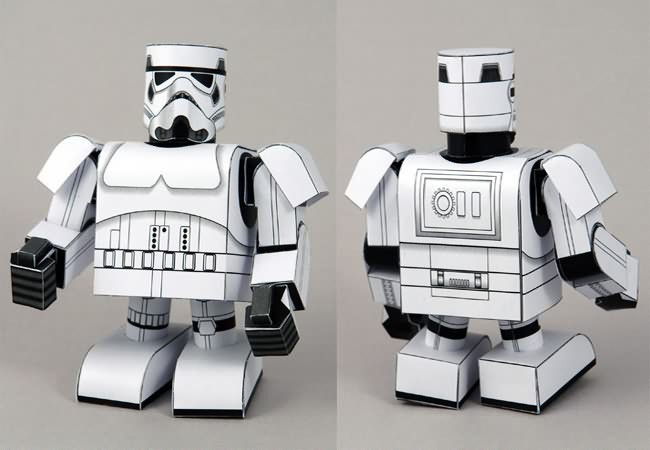 Download patterns to make a Stormtrooper (1, 2, 3 & 4)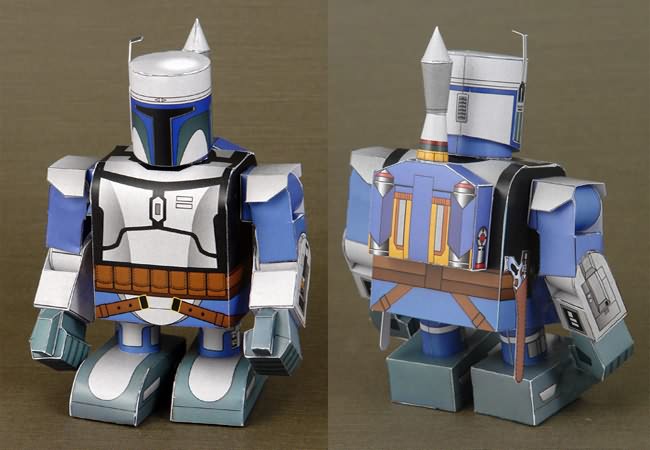 Download patterns to make a Jango Fett (1, 2, 3 & 4)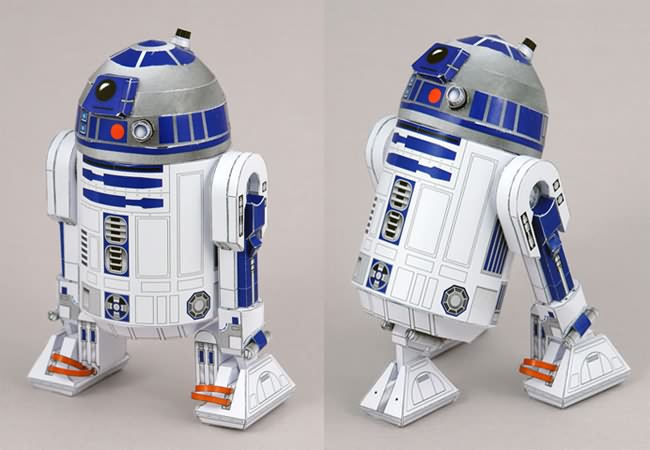 Download patterns to make a R2-D2 (1, 2, 3 & 4)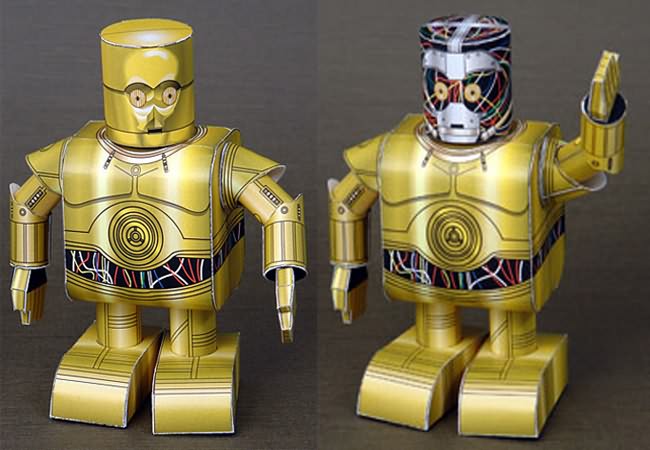 Download patterns to make a c3po (1 & 2)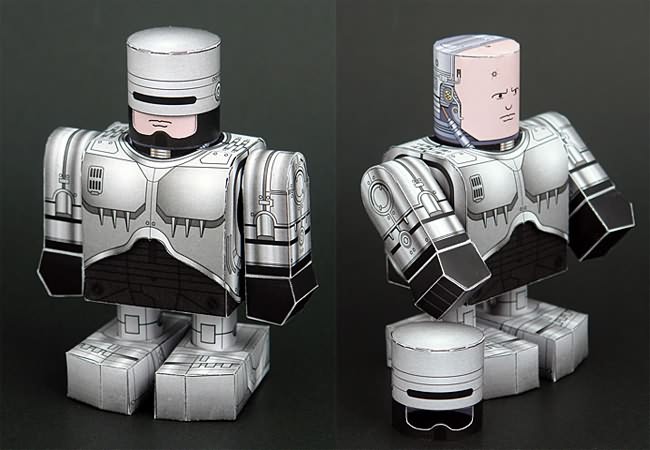 Download patterns to make a Robocop (1, 2 & 3)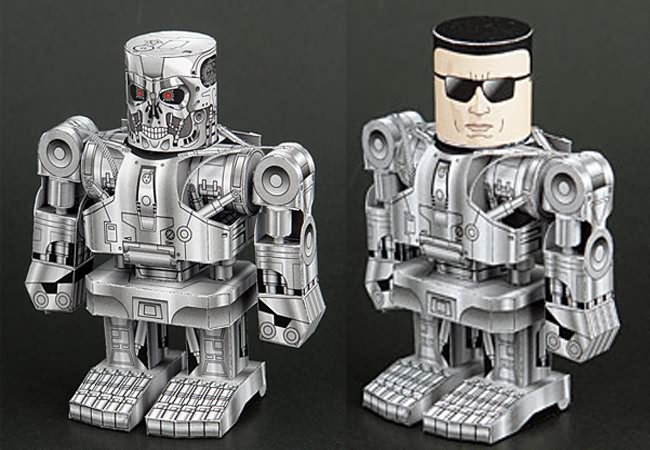 Download patterns to make a Terminator (1, 2, 3 & 4)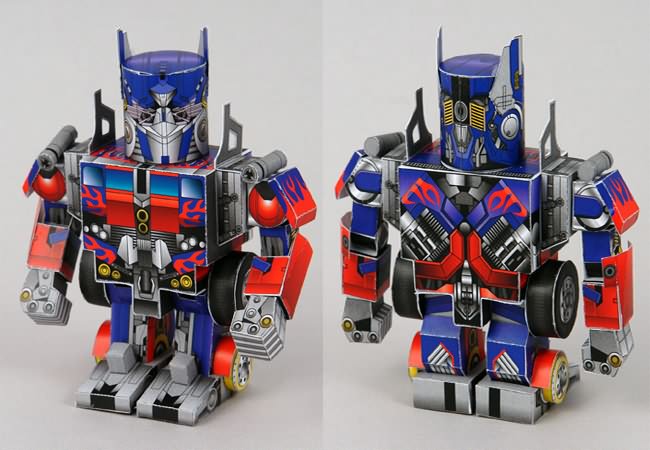 Download patterns to make a Optimus Prime the Transformers (1, 2 & 3)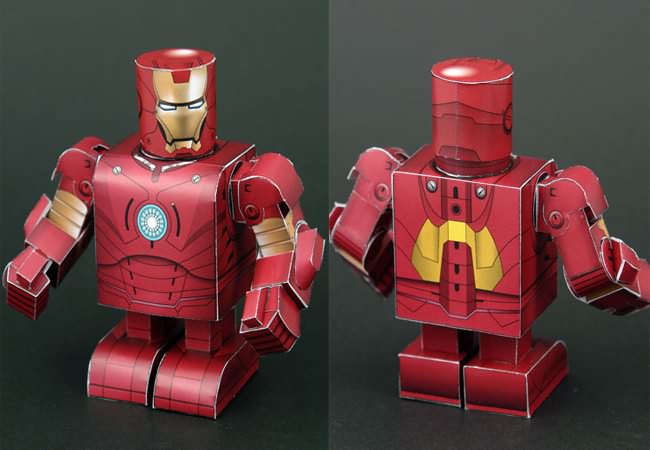 Download patterns to make a Iron Man (1, 2 & 3)