Incredible Photorealistic Portraits Drawn With Chalk Pastels
Artist Ruben Belloso Adorna, of Seville, Spain has created some of the most realistic looking faces that are so detailed, you would not believe they are not photographs, but they are actually drawings made with chalk pastels. You can see the true magnitude of each drawing when you see the photos of Adorna working on them, yet even when you zoom in and look closely they still look like a high definition photo.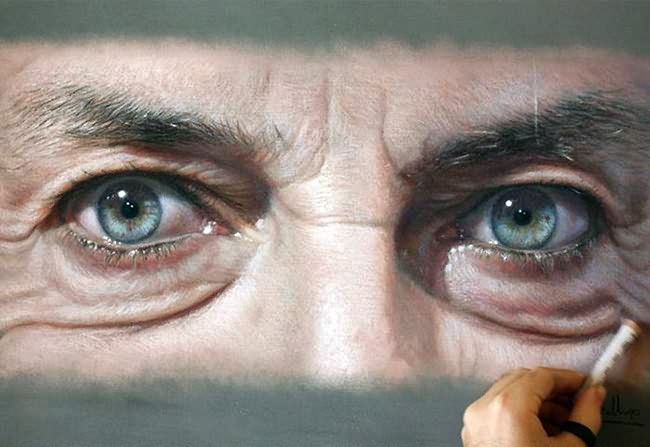 Ruben Belloso was born in Seville in 1986, he holds a degree in Fine Arts from the University of Seville. Prize for the best record Faculty of Fine Arts in Seville, 2010. He has participated in numerous group exhibitions, both nationally and internationally. He has had solo exhibitions in galleries throughout Spain, Italy and Portugal. He has received several awards among them the 2 nd Prize Gruas Lozano in 2009 and the 1st Award Juan Robles Youth values Culture in 2010. His work has appeared in numerous media, whether in newspapers, radio and TV.