Video Games Get Arty
With millions of fans worldwide, art is a billion-dollar industry. Mentions in magazines, films and TV series clearly indicate that art is gaining increasing mainstream acceptance. But the question remains: can art aspire to the level of games? Guillaume Colomb has taken some classic works of art and made them a little more current, dropping the likes of Mario, Pac-Man and Princess Peach into the paintings. Some may be a little inappropriate, but that Goya-meets-Shadow of the Colossus piece looks like it's always been that way.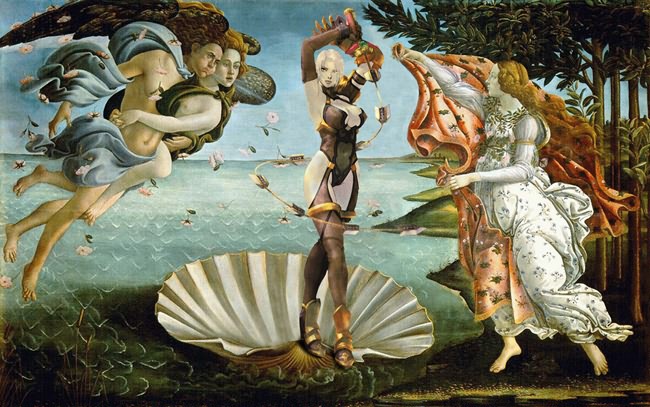 "Video games are not just fun, it's really, (for some, not all of them of course), a great piece of art, but there is a big debate about 'Are video games, Art'. The answer is yes, of course, but it will take time for people to admit it. With that project, I wanted to confront Video games Icons, like Mario, in 'real' Art. Like if the characters were thrown in the world of the painting, for good, or bad...", autor says.