Adorable Sculptures At Work Created With Paper
I have been so surprised and shocked by the intricate details and realism that can be created with a piece of paper, that now, my goal is just to showcase the best of the best. One thing is for sure, a piece of paper can be magical, really.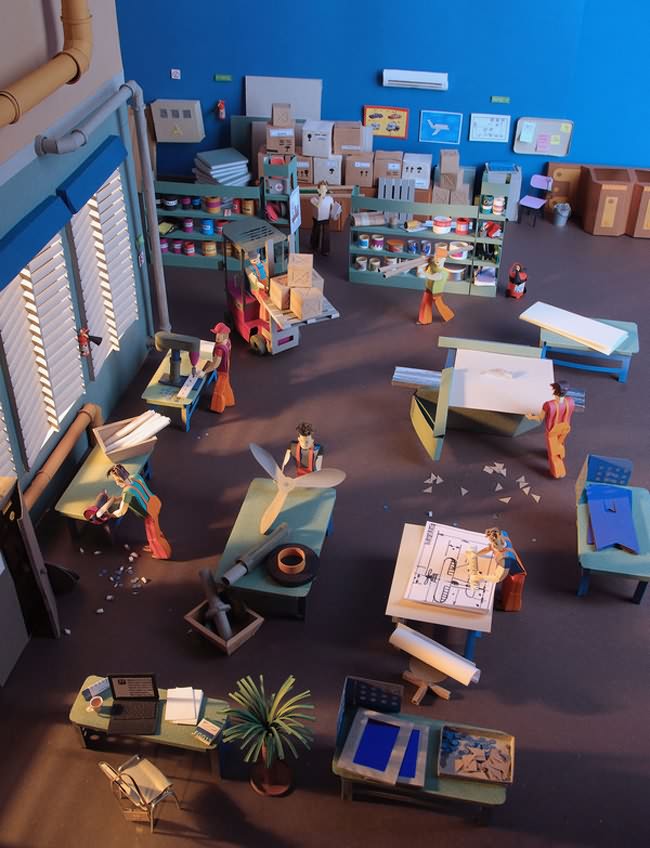 The colorful paper sculptures by Russian artist duo Alexei Lyapunov and Lena Ehrlich, who work under the title "People Too", have a distinct style and cuteness I haven't seen in any other artist. Every of their paper-sculpture installations represents an unique story from everyday life of an average human being. In this collection called "Factory and Office" they depict just that, a factory and an office. Every detail is accounted for, in paper, everything from the cell phones in their hands, the frazzled looks on their faces and the muscles in their arms. It is all right there!