These People Willingly Hung Out in Hammocks Hundreds of Feet Above The Ground
Camping in a forest or the mountains is one thing, but how about camping while suspended hundreds of feet above the ground? It may look crazy, but you sure can't beat the view! These incredible photos are from a recent slacklining festival, the International Highline Meeting, where slackers got together in the Italian Alps, in Monte Piana to celebrate their love of being insane. The attendees call themselves "slackers" because of the slacklines they balance themselves on. Those brave enough to attend this festival were rewarded with stunning views and really cool selfies.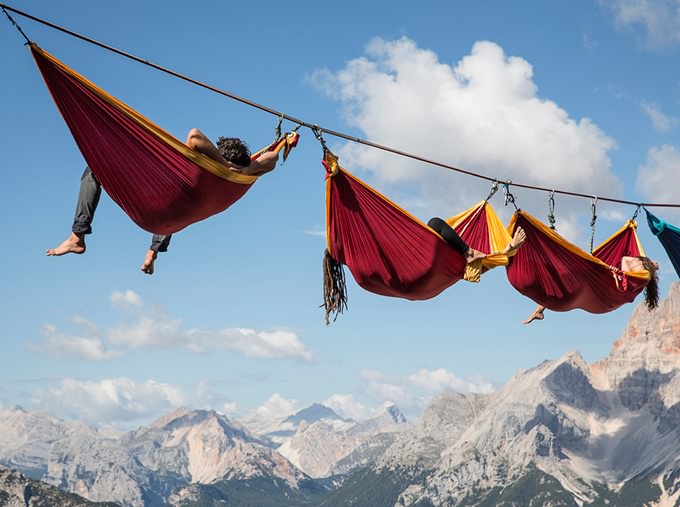 For this stunt a special highline set up was rigged which could carry the weight of all the people on the line at the same time. In total there were 22 in 16 hammocks on the main line. The line was around 50m above the ground and 50m in distance. The whole action lasted around 2 hours and the people involved were highline athletes attending on the festival. The action took place at around 2200 – 2400 m.a.s.l. and most of the people stayed up on the mountain during the whole festival for a whole week.