Oscar, World-Traveling Dog, Shows You The World!
Meet Oscar, Corgi, Cocker Spaniel, and Basset Hound mix (as revealed through a DNA test), who just so happens to be the first dog to ever travel all across the world. Oscar the dog was rescued from a kill shelter in Cape Town, South Africa, in by Joanne Lefson, and in 2009 commenced several years of the kind of adventures most of us only dream about, all while bringing attention to rescue adoptions and getting hundreds of pups into new homes as a result!

In his first nine months of travel, as part of his World Woof Tour, Oscar made his way through 31 countries and 150,000 kilometers, visiting shelters and homeless pups as he went. Of course, between doing good deeds for his fellow furry brethren, Oscar took in a few sights, like the Trevi Fountain in Rome (where he was arrested for aquatic frolicking), the Sphinx, the Great Wall of China, and Rio, over which he hanglided. That's right, hanglided. What were YOU doing in 2009? Other adventures took him to from the Amazon to the Masai Mara Reserve. Many of his antics have been captured for time immemorial in his book, Ahound the World. Yes, Oscar loved a good pun.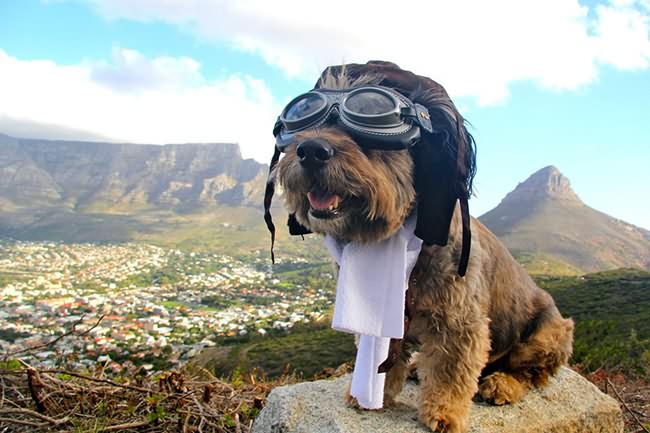 Tragically, Oscar met an ill fate on January 11, 2013 when he was hit by a car in California. Despite his untimely death, Oscar has clearly lived a full life and left his mark in all parts of the world, allowing people to see the wondrous "second life" of a rescue dog.