Amazing Examples of Leaf Carving Art
Leaf carving art is one of the newest art forms in recent years. It's inspiration comes from the beauty of nature, something we can all appreciate. Natural leaf carving is actual manual cutting and removal of a leaf's surface to produce an art work on a leaf. The process of carving is performed by artists using tools to carefully the surface without cutting or removing the veins. The veins add detail into the subject matter of the carving. Carved from an actual leaf which has been dried and cured, Leaf Carvings come in various subject matter.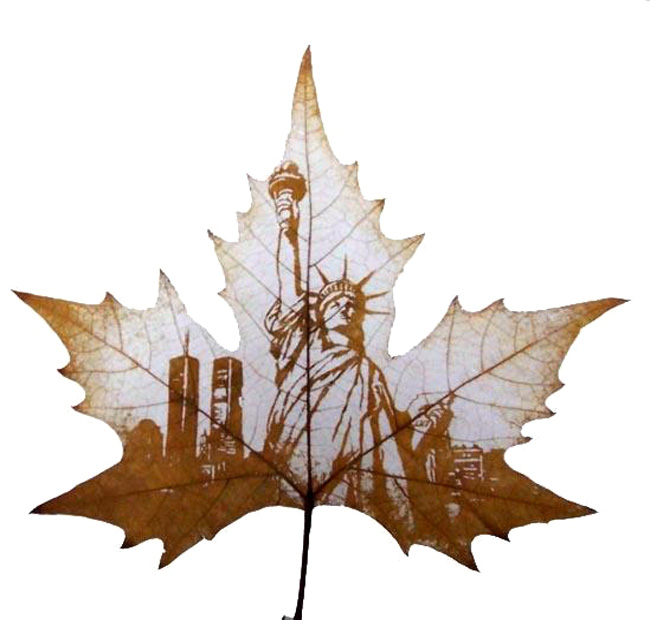 Selective leaves are carefully chosen from the Chinar tree which is native to India, Pakistan and China. Chinar tree leaves closely resemblance the leaf of a Maple tree. In this post I am presenting some amazingly beautiful examples of leaf carving.